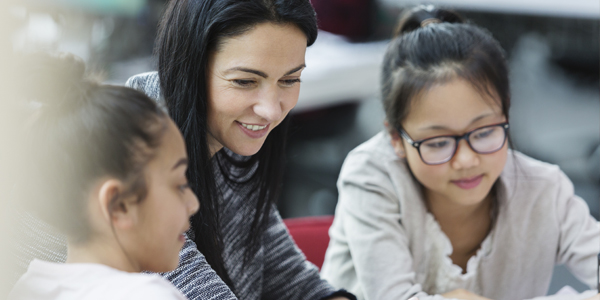 The child life internship program at Orlando Health Arnold Palmer Hospital for Children is a concentrated, full-time placement where students gain practical, hands-on experience under the direction of a certified child life specialist. It will serve as the vehicle by which a student will build on their coursework and put theory into practice. The primary objective is to afford the student with an experience to gain enhanced knowledge of psychosocial care, demonstrate assessment and intervention skills, increase independence, and be better prepared for an entry-level position.
Current Affiliated Schools
Students applying for an internship should be enrolled in one of the following schools in order to be eligible for consideration:
University of Alabama
University of Georgia
University of Central Florida
University of Iowa
Texas State University
Ohio University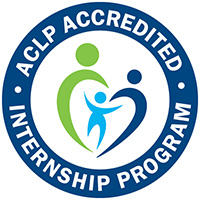 Internship Structure
The internship is a structured experience designed to meet the minimum standards set out by the Child Life Certifying Commission and the Association for Child Life Professionals. Students must be prepared to adhere to the program outline. The internship session is:
16 weeks in length
A minimum of 640 hours
Inclusive of day, evening, weekend and holiday shifts
Internship Prerequisites
The new Internship Readiness Common Application will increase efficiency for all stakeholders, reduce bias within the application, and improve accessibility by being available electronically. The new application is accessible online and includes three steps:
Complete the application

Candidates provide demographic information as well as academic affiliation and degree information
Candidates can describe up to six relevant experiences
Candidates can demonstrate KSAs and depth of interactions with children and families in five written responses

Upload Unofficial Transcripts
Upload Eligibility Assessment
Once all three tasks are complete, applicants can download the application to submit to the programs of their choosing.
Along with meeting the above criteria, students should possess certain qualities in working with patients and their families. Student candidates must display a sincere interest and ability in working with patients and families within a medical setting. Students must also demonstrate flexibility, show initiative and enthusiasm, and have the ability to get along well with others. A commitment to the profession of child life and a willingness to learn from every experience and situation is imperative to the success of the student experience.
For consideration for a student placement at Orlando Health Arnold Palmer, please complete the common application as referenced above and e-mail to:
This hospital does adhere to the deadlines set forth by the ACLP.
Child Life Practicum Program
The Child Life practicum program at Orlando Health Arnold Palmer is offered to students who are interested in becoming more familiar with the Child Life profession. The practicum is an observational experience for those preparing for a Child Life internship. It is an opportunity for students to observe the Certified Child Life Specialist (CCLS) at work and to appreciate how developmental theory is integrated into therapeutic interventions for the hospitalized child and family. In accordance with practicum standards set by the Association of Child Life Professionals (ACLP), observation experiences and assignments under the supervision of a CCLS are offered to promote greater understanding of the coping needs of children and their families and how to best support them during hospitalization.
Eligibility Requirements:
Minimum of 50 documented hours of experience with healthy children
Minimum of 50 documented hours of experience with children who are ill or under stress
Completion of Child Life course taught by CCLS
Currently a junior/senior undergraduate student, graduate student, or have graduated
GPA of 3.0 or greater
Application Requirements:
Completed application in a single mailing envelope, postmarked by the due date*
Proof of enrollment in CCLS course

ACLP Verification Form (if complete) or
Letter from CCLS verifying enrollment and good standing (if in progress)

Proof or ACLP Verification Form of documented hours of experience with healthy children (minimum of 50 hours)
Proof or ACLP Verification Form of documented hours of experience with children who are ill or under stress (minimum of 50 hours)
Official university transcripts
Three professional letters of recommendation in sealed envelopes with signature over the seal
Professional resume
Completion of Volunteer Services online application and requirements
*Incomplete and late applications will not be reviewed.
Download the Practicum Application Here...
Mail completed application to the following address by the application deadline:
Orlando Health Arnold Palmer Hospital for Children
Attn: Child Life Practicum Coordinator
92 W. Miller St., MP 309
Orlando, FL 32806
| | | | |
| --- | --- | --- | --- |
| Practicum Semester | Application Deadline | Interview Period | Practicum Timeframe |
| Spring | October 1st | October-November | January-March |
| Summer | February 1st | February-March | May-July |
| Fall | June 1st | June-July | September-November |
Volunteer Services Guidelines:
The entry portal for Child Life practicum students is through the Volunteer Services Department at Orlando Health Arnold Palmer Hospital for Children. Requirements include consent to conduct a criminal background check, three references and consent to test for TB (TST) and drug screening. The student will complete and submit the adult volunteer application in addition to the Child Life Practicum application.
The volunteer application can be submitted online here and click on Adult Volunteer Application. When the screening process is successfully completed, students will attend a volunteer services orientation which takes place at the hospital. Due to the time required to complete the screening and the orientation, the applications to Volunteer Services must be submitted by the practicum application deadline.
During the practicum, students will wear a shirt identifying them as a volunteer while they are engaged in this learning experience. The student will adhere to the hospital and volunteer dress code as explained in the volunteer services orientation.