Expert Care for Critical Conditions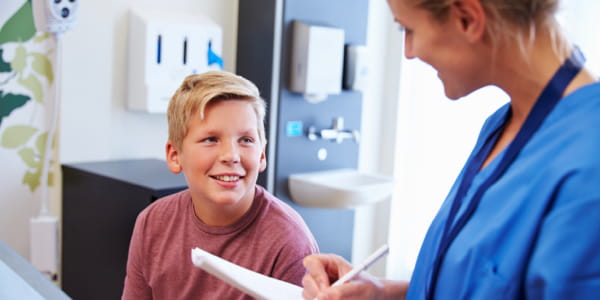 At Orlando Health Arnold Palmer Hospital for Children, the very core of our hospital is the unparalleled level of superior care provided to children who require special attention for a critical health condition. Our skilled team of Pediatric Critical Care providers are experts in caring for kids with a serious or life-threatening condition.
The Pediatric Critical Care Unit opened in 1978 at Orlando Regional Medical Center (ORMC) with only five critical care beds, expanding to a 10-bed unit in 1983. The Pediatric Critical Care team moved to Orlando Health Arnold Palmer Hospital for Children when it opened in 1989 and became the Pediatric Intensive Care Unit (PICU) and Pediatric Special Care Unit (PSCU). Today, we operate a 17-bed Pediatric Intensive Care Unit and a 22-bed Pediatric Special Care Unit.
The Pediatric Critical Care team at Orlando Health Arnold Palmer is uniquely qualified to care for patients after a surgical procedure or accident and treat children who have been diagnosed with serious medical conditions, such as sepsis, shock, drowning, severe respiratory compromise, acute kidney injury and any hematologic and oncologic emergency. Regardless of your child's condition or diagnosis, our team will provide the highly focused, individualized attention they need to heal. Our family centered approach ensures you are always kept up to date with your child's progress and remain involved in their care, so you can assist with important decisions about their treatment.
Our Team
Our multidisciplinary team is led by Pediatric Critical Care attending physicians and consists of fellows, residents, nurses, advanced practice nurses, respiratory therapists, clinical pharmacists, dieticians, Child Life specialists, Patient and Family Counseling and chaplains. If your child is being cared for by specialists from another area, such as Pediatric Surgery or Pediatric Hematology-Oncology, members of those teams will remain involved in the care of your child as well.
We know kids can get comfortable with a certain nurse, so we try to assign the same nurses to care for each child. We hope this continuity of care will provide for your child's quick return to health and a greater sense of comfort for you.
Our Child Life specialists are trained to provide age appropriate activities to help children recover and care for them at their appropriate developmental age. If your child is in the hospital for a surgical procedure, our team will spend time teaching you and your child about operative procedures to help increase understanding and alleviate anxiety.
Patient Transfers
For more information on patient transfer services to Orlando Health Arnold Palmer, please call (407) 649-6838.
For More Information, Please Contact:
Direct Admit: P/ (407) 649-6838
Pediatric Intensive Care Unit (PICU): P/ (321) 841-5104
Pediatric Special Care Unit (PSCU): P/ (407) 649-6921
Transfer Center: P/ (407) 649-6838