Request an Appointment
Quick Scheduling with a Pediatric Cardiologist
Enjoy comprehensive service and award-winning healthcare. Submit an appointment request today, we will follow up with you shortly to confirm a time that works for you and your family.
Welcome to The Heart Center
The heart is arguably the most important organ in the human body. And for children in particular, who are growing and changing every day, the heart is both powerful and fragile at the same time. When your child experiences a heart issue, you can trust the experts at The Heart Center at Orlando Health Arnold Palmer Hospital for Children.
Offering a combination of compassionate care, advanced treatment options and specialty practice locations throughout Central Florida, we are recognized as one of the nation's top pediatric hospitals. Orlando Health Arnold Palmer Hospital for Children has been named a "Best Children's Hospital" by U.S. News & World Report for more than 10 years. The Heart Center has also earned Pediatric Echocardiography Reaccreditation in transthoracic and fetal echocardiogram by IAC. IAC accreditation demonstrates our commitment to consistently delivering quality care and increasing patient outcomes in infants and children with heart conditions.
A Family-Centered Approach
When your child has a heart condition, we know that the whole family is affected. Our team provides gentle and compassionate, family-centered care that empowers families to be active members in their child's healthcare process. We take the time to get to know your child and your family so we can formulate a customized treatment plan that takes into account your child's specific medical history, needs and goals.
Our team of leading-edge cardiologists, cardiac anesthesiologists, cardiovascular surgeons, physicians, advanced practice providers, nurses, ICU intensivists, and researchers collaborate to provide individualized treatment for your child's condition. Our providers also work closely with you and other caregivers to be sure you fully understand their diagnosis, care plan, treatment options and how treatment is progressing.
Compassionate Care for Wide Range of Heart Conditions
From routine checkups to complex heart treatments, families from Central Florida and beyond trust us for a wide range of pediatric heart services, including:
Comprehensive diagnostic testing

Cardiac magnetic resonance imaging (MRI)
Computerized tomography (CT) imaging
Cardiac neurodevelopmental evaluation and follow-up
Cardiopulmonary exercise testing
Echocardiography
Electrocardiogram (EKG)
Electrophysiology (EP) study
Fetal echocardiography

Advanced procedures and treatments
Ongoing monitoring of heart conditions at locations throughout Central Florida

Adult Congenital Heart Program
High-risk cardiac home monitoring, including single ventricle patients
Pulmonary Hypertension Program
Short and long-term heart rhythm monitoring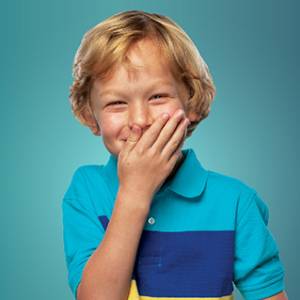 "Everyone was wonderful every step of the way. There was never any moment when you were unattended. If you had a question it would be immediately addressed. Arnold Palmer Hospital is a place where you can feel comfortable and know that everything is going to work. For us, it was a place for all the healing to begin and end."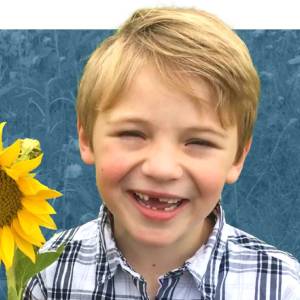 "We kind of refer to them as our second family. Every time we saw them and got to be with them, we had specific nurses who we loved and that loved Jackson."
Cardiac Critical Care Specialist, Fully Dedicated to You
We are proud to offer a dedicated inpatient, attending-level Cardiac Intensive Care Specialist in-house — 24 hours a day, seven days a week. Unlike some facilities where the same physician provides care for both cardiac and non-cardiac intensive care unit (ICU) patients, the Cardiac Intensive Care Specialist at Orlando Health Arnold Palmer Hospital is focused on critical cardiac patients in our cardiac ICU. In addition, if your child is hospitalized, they will be cared for by a pediatric cardiologist who is dedicated to treating their unique needs. You can be confident your child will receive the attention and expertise needed to manage any type of serious heart condition.
Expert Care From a Long-Standing Program
Our multidisciplinary team has worked together to provide top-notch cardiac care for more than 15 years. Our experience as a program has led to excellent outcomes, year after year. And, because our team remains in constant communication, we can provide more efficient, holistic care — especially in emergency situations when seconds matter most.
Leaders in Cardiac Care
Many of our cardiologists serve in positions for national organizations and are recognized as leaders in their field. Our physicians participate in many national collaboratives that work to improve the care we provide our patients, as well as improve standards of cardiac care across the United States. In addition to being consistently ranked a top hospital in Pediatric Cardiology and Heart Surgery by U.S. News & World Report for several years running, we also score consistently at or better than the national benchmarks set by The Society of Thoracic Surgeons.
Our top-notch physicians also serve in leadership positions on national boards related to their subspecialties.
Committed to Ongoing Improvement
The Heart Center team is highly involved in contributing to advancements in pediatric and congenital heart care, including publishing scholarly articles and research, and presenting at professional meetings. At these meetings, we learn from our cardiology colleagues and assess which new techniques and technologies we may want to incorporate into the care provided at The Heart Center. What this means for our patients is that our team stays up-to-date on the latest techniques and advances in pediatric and congenital heart care, and we can offer more treatment options quicker than other heart programs in our area.
We utilize the most advanced equipment for imaging, including magnetic resonance imaging (MRI), computerized tomography (CT) scan, echocardiography and 3D imaging. We work to continually monitor and decrease radiation exposure to our patients. The Heart Center has multiple quality improvement initiatives ongoing at all times, which work to monitor our processes and improve outcomes for patients.
Contact Us
For more information on The Heart Center or to schedule an appointment, please call (407) 649-6907.