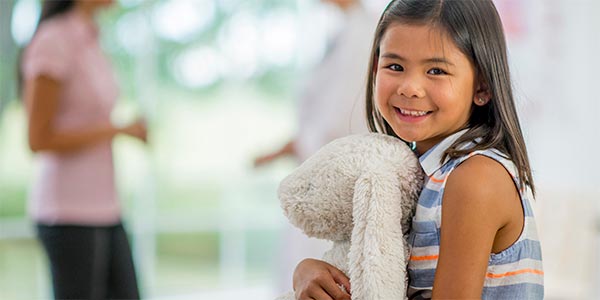 Specialized Care During Your Child's Hospital Stay
At Orlando Health Arnold Palmer Hospital for Children, we recognize that providing the best care for children in a hospital setting is a specialty in itself. Pediatric hospitalists are physicians specially dedicated to providing the highest quality of coordinated care for each child during their hospital stay.
What is a pediatric hospitalist?
Pediatric hospitalists are board-certified pediatricians who specialize in the care of infants and children in the hospital. Our hospitalists are experts in the diagnosis and treatment of common illnesses seen in hospitalized children, and they are experienced in coordinating in-hospital care with other services, such as consultant specialists, surgeons, therapists, case managers and social workers.
Hospitalists do not have an office practice like a primary care doctor, so they can be available for hospitalized patients and families at all times. This combination of expertise and availability leads to higher quality care for children at Arnold Palmer Hospital.
Why is my child being cared for by a pediatric hospitalist instead of his or her primary care doctor?
Primary care doctors sometimes can't be available for a child's immediate needs in the hospital. Pediatric hospitalists have expertise in treating children whose conditions are severe enough to require a hospital stay. For these reasons, primary care doctors allow hospitalists to care for their patients during hospitalization to best meet the needs of each child and family.
The primary care doctor receives a summary of the child's hospital stay and is kept up-to-date on everything that happens. Parents may contact the primary care doctor at any time during their child's hospitalization. After the child is discharged, parents should once again follow up with their child's primary care doctor.