Request an Appointment
Quick Scheduling with a Pediatric Neurologist
Enjoy comprehensive service and award-winning healthcare. Submit an appointment request today, and our staff will follow up with you shortly to confirm a time that works for you and your family.
Comprehensive Pediatric Neurological Care
Neurological disorders in children can be present at birth (congenital), or they can develop as a child grows. While all neurological disorders involve the brain, nerves or spinal column, symptoms can vary greatly depending on the condition.
Signs of a neurological problem may include tremors, seizures, changes in reflexes, severe headaches, muscle rigidity, and delays in developmental milestones. Having your child properly diagnosed and treated can make a major difference in your child's quality of life today and in the future.
The Orlando Health Arnold Palmer Hospital for Children Neurology practice, part of The Leon Pediatric Neuroscience Center of Excellence, features a multidisciplinary team of pediatric neurology experts offering advanced treatments for a wide range of neurological conditions, including:
Seizures and Epilepsy
Developmental delay
Cerebral Palsy
Congenital Brain Disorders
Concussion and Head Injuries
Neuromuscular Disorders
Hypotonia
Tics and Movement Disorders
Neurocutaneous Syndromes
Demyelinating Diseases
Neuroimmunological Disorders
Neurometabolic disorders
Spasticity
Spina Bifida
Onsite Diagnostics
Doctors at the Leon Pediatric Neuroscience Center of Excellence use various tests to diagnose possible neurological conditions in infants and children. These may include motor function, balance, reflex and sensory exams, and more advanced tests to address the health of the muscles and nerves, and the transmission of electrical signals within the brain. Diagnosing a child's neurological condition may also involve genetic testing through the Orlando Health Arnold Palmer Hospital for Children Division of Genetics.
Integrative Treatments
Our physicians use a full range of integrative medical treatments, from pharmacological therapies to holistic approaches including ketogenic diet plans for the treatment of seizures. Patients and their families may also be educated on lifestyle strategies to minimize the onset of symptoms and to support ongoing healing.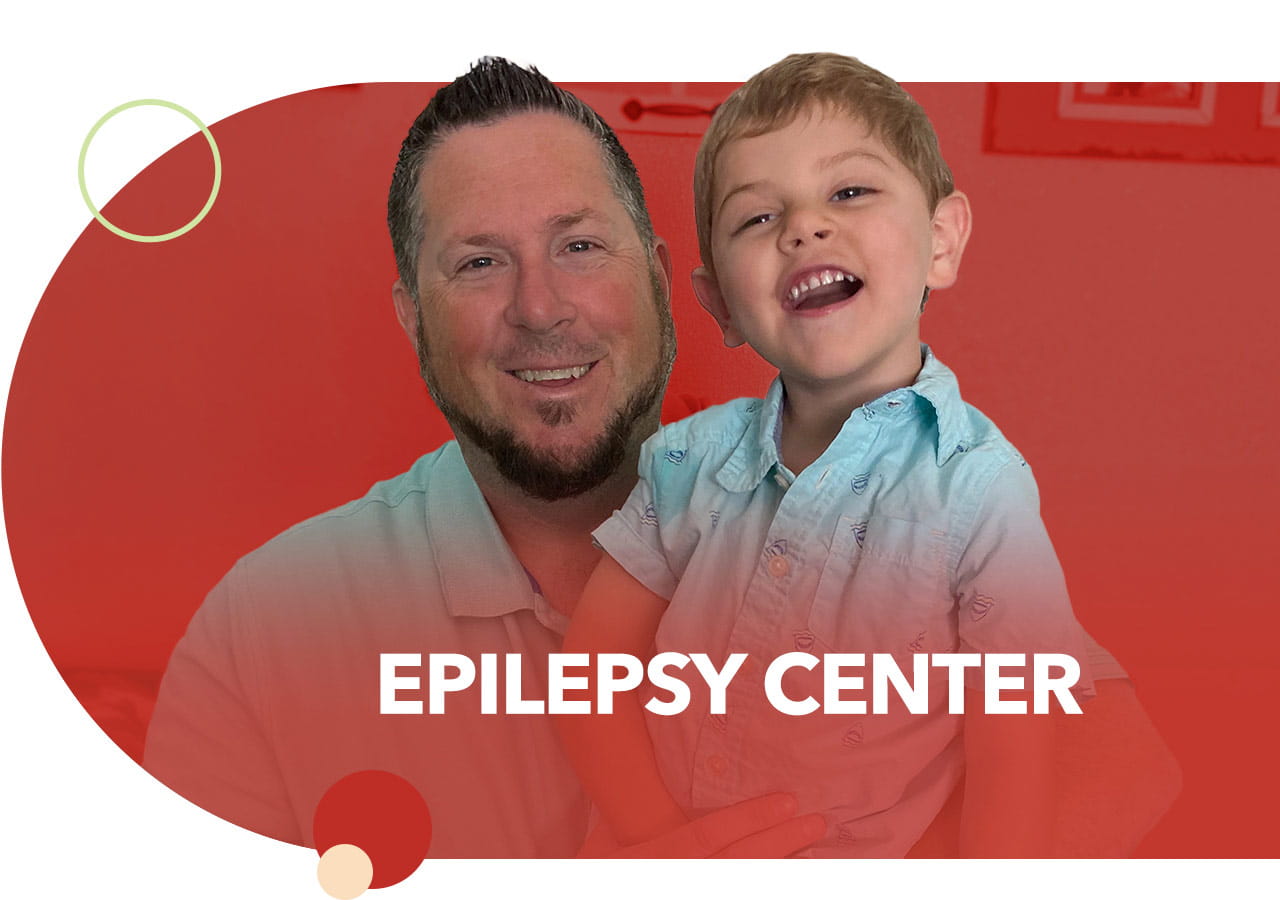 — Matt, father of Owen, an epilepsy surgery patient
Multidisciplinary Care
Your doctor's neurologist may involve other Orlando Health Arnold Palmer specialists in your child's care, as needed, to provide the most comprehensive and effective treatments possible. Our Leon Pediatric Neuroscience Center of Excellence involves the participation of pediatric neurosurgeons, craniofacial surgeons, neuropsychologists, behavioral and development specialists, pediatric geneticists, dietitians, Child Life specialists, rehabilitation specialists, social service counselors and specialty nurses.
The following programs offer multidisciplinary care for specific neurological conditions:
Neurofibromatosis Program
For more information, or to schedule an appointment with Orlando Health Arnold Palmer Hospital for Children Neurology, please call (321) 842-6671.
---