View All Articles
Celebrating Your Child's Birthday During COVID-19
With the ongoing COVID-19 pandemic, many children have experienced a very different birthday than ever before. Families have stayed together but physically separated from others to try to halt increasing COVID-19 transmission rates in their communities. Large gatherings — and some small gatherings — have been discouraged or forbidden by local authorities. Parties at restaurants, parks and other places have had to be canceled, no doubt a crushing blow for children.
Many parents, in turn, are left to wonder: Is celebrating my child's birthday even possible?
Younger Children Transmit COVID-19 Less Frequently
There is some welcome news. The latest data reported from several countries suggests that children younger than 18 — and especially those younger than 10 — do not catch COVID-19 at the same rate as adults or the elderly. They also are less likely to pass it on, according to the American Academy of Pediatrics. This does not mean they will not get sick or get others sick, but these events are more uncommon.
With this information in mind — along with a positive, creative spirit — families may throw celebrations if a few guidelines are followed. These include:
Stay outdoors. Staying inside means limited ventilation, which could promote physical contact and transmission by small particles.

Limit who attends in person. The fewer, the merrier.

Encourage the consistent use of masks. Studies have shown face masks considerably reduce, if not eliminate, the risk of COVID-19.

Buy online. Get your party supplies without leaving your home to lessen unnecessary exposure.

Consider pre-packaged boxes or bags for attendees. Avoid offering any self-serve food or drink options, such as buffets and drink stations.

Open doors and windows, and prioritize outdoor seating. Ensure that ventilation systems operate properly and increase circulation of outdoor air as much as possible.

Ensure seats are six feet apart.

Consider an online celebration. Although planning an "online party" may be chaotic to organize, it also may be an opportunity for children to interact with friends and relatives without their birthdays going unnoticed. This is especially true if some of the would-be attendees are at higher risk of developing serious illness from COVID-19 or would have to travel within high-spread areas. This may be the best option if your circle includes older adults and those with underlying health problems such as lung or heart disease and diabetes.
Blowing out the Candles Isn't Necessary
While one 2017 study showed that blowing out birthday candles resulted in a 1,400 percent increase of bacteria when compared to icing that was not blown on, the chances of getting sick as a result are slim.
Want to err on the side of caution? You have options. Some alternatives include:
Placing one candle atop an individual cupcake

Waving your hands to extinguish flames

Offering alternative dessert options altogether
Check Local Updates and Ordinances
The Centers for Disease Control and Prevention (CDC) does not have a limit or recommend a specific number of attendees for gatherings such as birthday parties. Instead, it encourages event organizers to focus on ways to limit people's contact with each other and maintain six feet of distance. Nor does the CDC state that cleaning procedures beyond those recommended to reduce the spread of COVID-19 be conducted. Planners should check local ordinances on gatherings and make decisions on when to adjust or cancel events based on recent local data on outbreaks.
Keep a Mindset of Creativity, Care and Compassion
Hopefully, more effective, widespread treatments and vaccines will be available soon that will enable us to enjoy the company of friends and loved ones in many of the same ways as before. Meanwhile, our challenge is to deepen our understanding, creativity and consideration of others as we practice these public health protocols. We may then have an even bigger reason to celebrate — leaving this COVID-19 pandemic behind.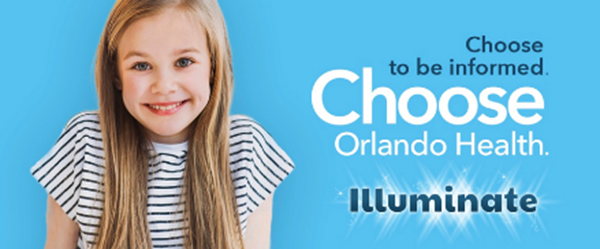 Are you interested in learning more?
Sign up for our e-newsletter for more tips and best practices from pediatricians.
Sign Up Here