Expert Care at All Hours
Getting your child the right care when they're in critical or serious condition is vital. In the Arnold Palmer Hospital Pediatric Special Care Unit (PSCU), your child can find care a step down from intensive care for medical and surgical conditions and traumatic injuries. We can help children from infancy, all the way up to 18 years of age.
Your child will stay in our 22-bed Pediatric Special Care Unit (PSCU) for monitoring and close observation while they receive the best care possible from our team of experts. You'll work with our pediatric intensivists (doctors trained specifically for pediatric specialty care), resident physicians, nurses, Child Life Specialists, pharmacists, respiratory therapists, licensed clinical social workers, nutritionists and other sub-specialists to get your child the best care possible.
Transport You Can Trust
See how we provide acute and critical pediatric care transport. Learn More.
Critical Care by the Best
Our Pediatric Intensive Care Unit (PICU) offers around-the-clock care by specialized doctors, experienced staff and state-of-the-art technology. Learn more.
Patient Transfers
For more information on patient transfer services to Arnold Palmer Hospital, please call 407.649.6838.
For More Information, Please Contact:
Direct Admit: P/ 407.649.6838
Pediatric Intensive Care Unit (PICU): P/ 321.841.5104
Pediatric Special Care Unit (PSCU): P/ 407.649.6921
Transfer Center: P/ 407.649.6838
Pediatric Critical Care Medicine
Orlando Health Arnold Palmer Hospital for Children Pediatric Critical Care Medicine
View Physician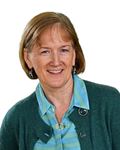 Pediatric Critical Care Medicine
Orlando Health Arnold Palmer Hospital for Children Pediatric Critical Care Medicine
View Physician
Pediatric Critical Care Medicine
Orlando Health Arnold Palmer Hospital for Children Pediatric Critical Care Medicine
View Physician
Pediatric Critical Care Medicine
Orlando Health Arnold Palmer Hospital for Children Pediatric Critical Care Medicine
View Physician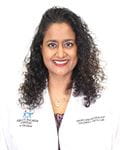 Pediatric Critical Care Medicine
Orlando Health Arnold Palmer Hospital for Children Pediatric Critical Care Medicine
View Physician
Pediatric Critical Care Medicine
Orlando Health Arnold Palmer Hospital for Children Pediatric Critical Care Medicine
View Physician