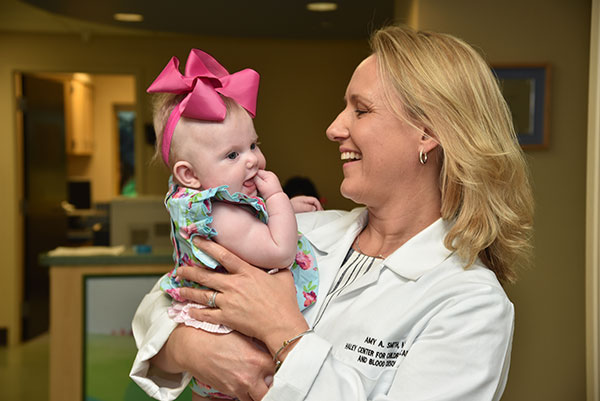 Pediatric Brain Tumor Treatment
As our knowledge increases about how and why pediatric brain and spinal cord tumors grow, treatment options continue to evolve. We are in a time of extraordinary medical discovery. In the past, there were only a handful of things doctors used to diagnosis children with brain tumors before determining the appropriate treatment plan. Now, we know there are more than 120 brain tumor types. Each of these tumors requires a personalized approach.
When we talk about giving children a personalized approach to care, we truly believe it is unacceptable to treat all pediatric brain tumors the same. We know that many factors must be considered if we want to make a proper diagnosis and offer a patient-specific treatment plan. As medical professionals, we are constantly searching for better ways to deliver therapy. Even at times when we know how to cure a patient, we understand that great care must be given to avoid damaging the minds and bodies of developing children. Treatment should only be administered by experts at centers experienced and trained in pediatric cancer care.
Approach to Therapy
Typically, the first step in treatment is to remove as much of the tumor as possible (although in some patients, surgery is not recommended). This complex surgery should be performed by a pediatric neurosurgeon. If a brain mass is suspected or a brain tumor has been confirmed, it's important that families gain the advice of an experienced pediatric neuro-oncologist and pediatric neurosurgeon to create a personalized treatment plan.
Therapy after surgery depends on the type of tumor. Some tumors will not require any additional treatment, and children are monitored with imaging to make sure the tumor does not grow back. Some tumors require additional treatment to kill any remaining cells left over from surgery or that are so small they might not have been detected for removal.
Treatment can include radiation therapy, also known as proton therapy, chemotherapy, or drug therapy, or some combination of all three. Patients of Orlando Health Arnold Palmer Hospital for Children receive proton therapy at the Marjorie and Leonard Williams Center for Proton Therapy located at Orlando Health Cancer Institute on the downtown campus of Orlando Health, where Orlando Health Arnold Palmer is located. Proton therapy provides precision cancer treatment while minimizing harmful side effects and is often recommended for pediatric brain tumor patients.
Your family might also be offered therapy as part of a clinical research study. Our pediatric neuro-oncologists are active in pediatric brain tumor research and make the newest therapy options available to their patients.
Our pediatric brain tumor team walks families through all of these options.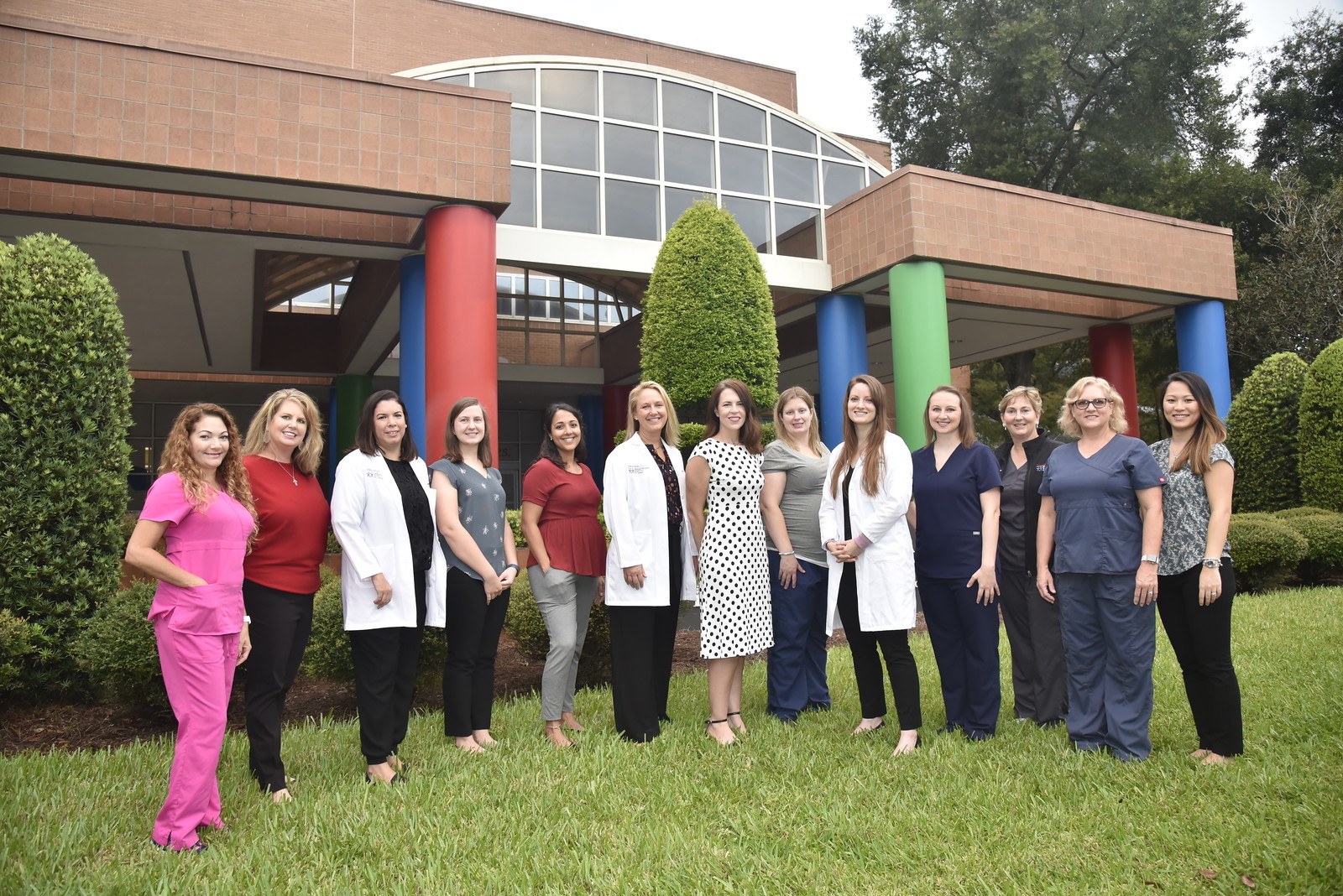 Multidisciplinary Treatment
Every other week, our Pediatric Neuro-Oncology Tumor Board meets to review the diagnosis and treatment plans of children with newly-diagnosed tumors, relapsed tumors, or other important changes in their medical care. This approach makes sure the essential specialists for neuro-oncology care are involved in maintaining the best treatment plan possible for each patient. Our program offers consultation from the following clinical and allied health experts:
Pediatric Radiation Oncology
Pediatric Neuro-Radiology
Pediatric Neuropathology
Pediatric Neuro-Oncology Nursing Team
Pediatric Neuro-Oncology Social Work Team
Chaplain and Spiritual Care
Family Support
Doctors from our Brain Tumor Program educate families about their child's specific diagnosis and what to expect during the treatment and recovery process. Families also receive continuous education and support from our award-winning nurses. Our social work team counsels and navigates families through the process of therapy. In addition, our Child Life specialists support children and families with play intervention and therapy as they cope with illness, hospitalizations and disability.
Follow-up Care
After treatment has ended, patients continue to see our Pediatric Neuro-Oncology team for follow-up. In addition, Orlando Health Arnold Palmer Hospital for Children has a specific program focusing on long-term health concerns for children and young adults who have had cancer. These concerns might come from the cancer, cancer treatment, or both. We call these concerns "late effects," and they include physical, mental or social challenges faced by cancer survivors.
Our team is trained to monitor, treat and support long-term survivors of cancer. This includes patients who have been under our care or patients who might have had treatment somewhere else, but need to establish follow-up care.