View All Articles
How do you teach a child to be kind, caring and compassionate?
Working as a child life specialist has granted me a front row seat to some of life's most challenging, defining, and intimate moments for the kids I serve. In partnering with children and families, we work to empower and encourage positive coping skills and help them make meaning from the obstacles they have been presented. And through this, I am always left with a chance for meaning-making of my own. Lately, I have been reflecting on the concept of empathy and its importance not only within the lives of those affected by medical challenges, but as a basic skill needed between all people.
Empathy is the key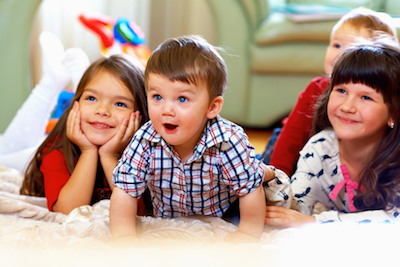 Empathy connects us to others, despite inner or outer differences, and allows us to learn from one another. However, empathy is not something naturally present. It is an ability that needs to be both developed and practiced. The hospital is a natural place for empathy development to occur and I see it happen between the kids I work with every day- showing each other matching scars or equipment, asking curious questions to better understand, and playing together despite noticeable differences. Opportunities such as these, though, do not need to be limited to the medical environment. Empathy development can occur at home, at school, at the grocery store, in after-school activities, and everywhere else in between.
How you can help your child develop the skill of empathy
For young children, make-believe and imaginative play are excellent ways to foster skills of nurturing, emotional awareness, and identification of the needs of others. During games of imagination, (such as playing house, taking care of a baby doll, acting out interpersonal differences through action figures or within a family of stuffed animals), children are able to take the perspective of others as they role play various characters.
Adults can model feelings and appropriate responses to differing opinions through playing these games with their children. Similarly, having children practice emotion identification in their favorite shows and movies can help develop these skills as they relate to their own lives and friendships. As children get older, adults can continue to model empathy through conversations with their children about their social relationships. Often times, parents and teachers encourage children to "be good friends," but it is important to challenge children beyond this simple instruction by asking "how?"
Parents can help kids by offering practice and praise
My job allows me to meet with a child's class after they have been absent due to a medical need or are returning with an altered appearance. During these sessions, the kids and I practice ways to support their classmate through this transition. When discussing how to be a friend, I hear responses such as "play with them at recess," or "help them explain about themselves if I hear someone asking why they look different." I praise and celebrate these answers with the children by asking them what they would want from their friends if they needed help. Role playing, practicing scenarios, and asking children to practice how they would feel can help to make this abstract topic more relatable and concrete. From my experiences in the hospital and classroom, the results have been wonderful! Ultimately, giving children opportunities to discuss feelings and how they relate to the feelings of others can help kids practice kindness and empathy when no one else is watching.
Remember that the learning and development of empathy never stops! I have noticed that teenagers with high levels of empathy and emotional intelligence also seem to have more positive views of themselves. Teenagers are in a developmental phase where they are trying to establish their identities, while also placing a lot of emphasis on how their peers see them. Teens who are able to take and experience the perspective of others seem to be more forgiving with their own differences.
Remember that the learning and development of empathy never stops!
If you're interested in learning more about helping a child develop empathy, here are some excellent ideas for starting the conversation in your home:
In a world where we don't have to look too far to find a mean word or unrealistic expectations of beauty, empathy can be everything. Adding a focus of feelings and empathy to the play and relationships children and teens already experience can have a lasting effect on how they see themselves and others!
---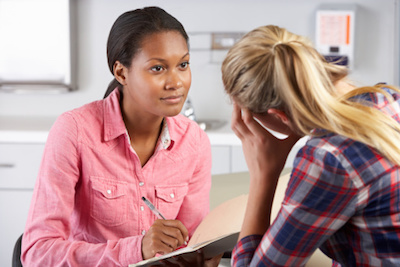 Creating Positive Experiences for Kids
Learn more about ways you can support Orlando Health Arnold Palmer Hospital for Children and Orlando Health Winnie Palmer Hospital for Women & Babies Child Life Department.