View All Articles
Getting to Know Dr. Celine Cattier, Pediatric Palliative Care Specialist
Today we'll get to know Dr. Celine Cattier, a pediatric palliative care specialist, who has recently joined the Pediatric Palliative Care Team alongside Dr. Blaine Pitts to offer services to patients from newborn to young adult at Arnold Palmer Hospital and Winnie Palmer Hospital.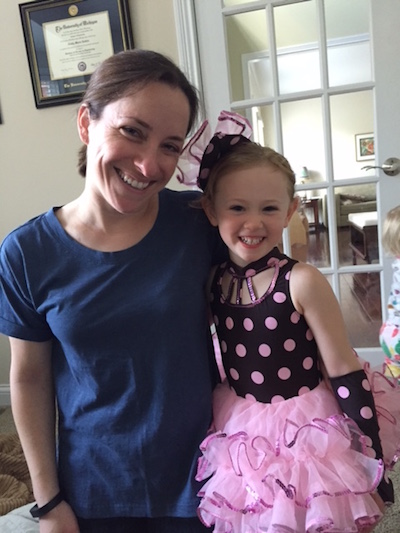 If you're wondering, though, what in the world palliative care is and what exactly a palliative care doctor does, you aren't alone. Dr. Cattier is likely asked this same question daily, so I'll give you a brief introduction and then we'll allow her to answer some questions about herself and her practice so you can get to know her better.
Pediatric palliative care is an area of medicine that helps children with serious illnesses achieve the highest quality of life that's possible for them. Many people mistakenly believe that palliative care is the same as end-of-life care, but that's not the case. While a palliative care team is an invaluable resource for families dealing with end-of-life issues, palliative care is also very important for children with serious, longterm illnesses who need a little extra care and support to thrive.
Pediatric palliative care is an area of medicine that helps children with serious illnesses achieve the highest quality of life that's possible for them.
The palliative care team at Arnold Palmer Hospital is a truly unique interdisciplinary team that incorporates a variety of expertise: two physicians, a nurse practitioner, a licensed social worker, a chaplain, a music therapist and a Child Life specialist. Together the team works with a patient's other medical caregivers to provide everything needed for a child to have the best quality of life. This might mean managing a patient's chronic pain, advocating for special needs within their school environment, facilitating communication between medical teams, providing ongoing mental health counseling to aid in acceptance of a diagnosis, providing home visits that allows a patient to be cared for in their home instead of hospital according to their wishes- the list could go on and on.
While these are just a sampling of the hundreds of things palliative care encompasses, I would sum it up this way: for kids with complicated chronic or terminal illnesses, palliative care means looking at the whole child- mental, physical and emotional- and asking what does this child really need and how can we make that happen?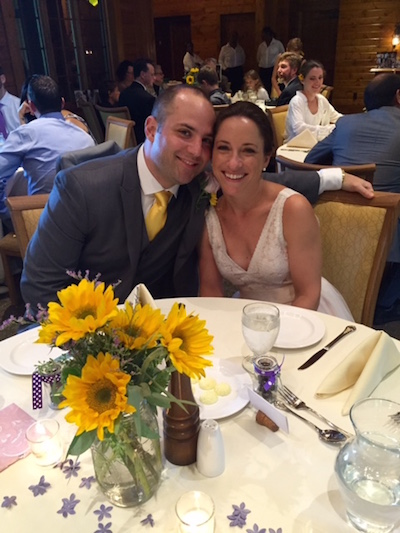 Take a moment to get to know Dr. Cattier and how she manages this challenging role each day.
Where did you grow up?
Ann Arbor, Michigan
What brought you to Orlando?
My husband and I moved to Florida last summer to continue his medical training in Gainesville, so I hoped to find a pediatric palliative care position in the area. APH has the only dedicated interdisciplinary palliative care team for children in Central Florida. It was important to me to join a team that was already up and running to best meet my career goal of pursuing full-time pediatric palliative care.
Tell us a little about yourself and your family.
My husband and I recently got married but have had to live apart for training and work. We spent the final year of my medical training living in different states so we are excited to be closer this year. Our families are spread out with our parents and siblings living in the UK, Northern California, Philadelphia, NJ, Western Michigan, and Indianapolis. We try to travel to visit our families as often as possible and love winters in Florida when they all want to come visit us!
When did you first decide that you wanted to become a doctor?
I decided to become a doctor when I was 11 years old after a volunteer experience at the local pediatric hospital. I spent each summer volunteering there throughout my four years of high school. Initially, I remember feeling so scared to work with patients who suffered from severe debilitating illness. Once I began working with this population, I was quickly amazed at their resilience and knew I would end up working as a pediatrician.
How did you become interested in palliative care?
A very close friend of mine with osteosarcoma experienced a relapse while we were in college. He died two years after we graduated and spent his time traveling, visiting all of us (his family and friends) and making the most out of the time he had. He introduced me to the idea of hospice and palliative medicine in the pediatric world and taught me the importance of focusing on quality of life.
What is the best part of your job? Getting to interact with patients and their families in some of the most intimate and vulnerable moments of their lives.
Do you have any hobbies or favorite things to do when not working?
I love to run, cook, eat and explore local restaurants, spend time outside, travel, and visit my parents and three sisters 😊
What is one thing that might surprise most people about you?
My twin sister and I were born in France and did not become American citizens until we turned 18.
Can you explain what a Palliative Care team is?
Our Palliative Care team serves pediatric patients with chronic, complex and/or potentially life-limiting medical conditions. We focus on addressing pain and symptom management, advocating for what is important to a patient and his or her family, and coordinating care for patients with complex medical issues. We transcend all settings, following our patients when they are admitted in the hospital, seeing them in the outpatient clinics and going to their home, if appropriate. We function as an additional layer of support, not only for these patients and families, but also for the health care team.
What is unique about your area of medical care?
Palliative Care emphasizes a family-centered and holistic approach using a multidisciplinary team to best meet our patients' needs. We work hard to ensure that our patients are not defined by their diagnoses, addressing the psychological, emotional, spiritual and social aspects of having a medical illness.
What do you hope for the future?
I hope that our practice continues to grow so that we can best serve all of the patients and their families here in Central Florida. I would like to expand the scope of our outpatient practice, allowing us to perform more home visits for those families who prefer a home-based plan of care. I also have a strong interest in bereavement and grief and would like to establish a bereavement program to better support families who have experienced a loss.
What is your dream vacation?
Wine-tasting in Tuscany!
Do you have a favorite TV show?
I still watch reruns of Friends and somehow it never gets old!