Find Physicians
2
Doctors match your criteria
Many physicians have multiple practice locations. Please view the physician's profile for a complete list of their locations.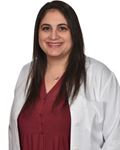 Pediatric Rheumatology
Orlando Health Arnold Palmer Hospital Children Rheumatology
Address:
1802 Kuhl Ave.
Ste. 101
Orlando, FL 32806
Phone:
321.843.9400
Fax:
321.841.5781
Hours:
8:00am - 4:30pm Monday-Friday (by appointment only)
View Physician
Orlando Health Pediatric Rheumatology Specialty Practice
Address:
1600 SW Archer Rd.
HD-405
Gainesville, FL 32610
Phone:
352.294.5252
Fax:
352.294.8068

View Physician