View All Articles
"You have cancer."
"You have cancer" are three words you never want to hear in your life, especially if you're only twelve years old. That's how old I was when I was diagnosed with Osteosarcoma, a rare form of bone cancer and it flipped my life upside down. My worries were no longer about normal teenager things like what clothes I was wearing but instead, what new side effect was going to hit me after each chemo treatment. Having to quickly grow up and fight for my life was something I would've never anticipated as a child, but no one ever anticipates getting cancer.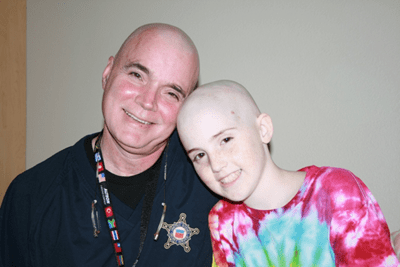 "You have cancer" are three words you never want to hear in your life, especially if you're only twelve years old.
Treatment saved, but changed my life.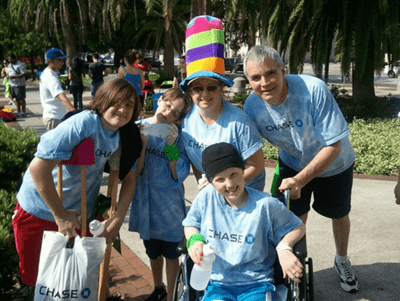 I spent a little over a year in treatment and it was a roller coaster of emotions. I got to meet some of the greatest doctors and nurses in the world that became my family, kids that were also going through treatment that changed my life in so many ways, and a hospital staff that made each stay bearable. But, I endured some of the worst pain, had multiple nights where I couldn't fall asleep because of pain or my beeping IV pump kept me up, saw the worst of cancer and have lasting memories I wish I could erase. Despite all the troubles I went through, I wouldn't change a thing. What I went through made me who I am today and that's something that I cherish. I live each day appreciating all that's around me, life is more beautiful and the little things bring me so much joy.
After treatment, I started to live my life normally again, or as normal as I possibly could. I still had no hair, couldn't walk without crutches and had a 10-inch scar on my leg that reminds me to this day of what I went through. I was very fortunate to have the friends that I had that made the transition from cancer life to normal life easier than I thought it was going to be. Having to go back to school with no hair and wearing a weird brace on my leg made me very insecure, but everyone treated me normal and made me feel like I was no different.
The FACT Clinic has become my adult support system.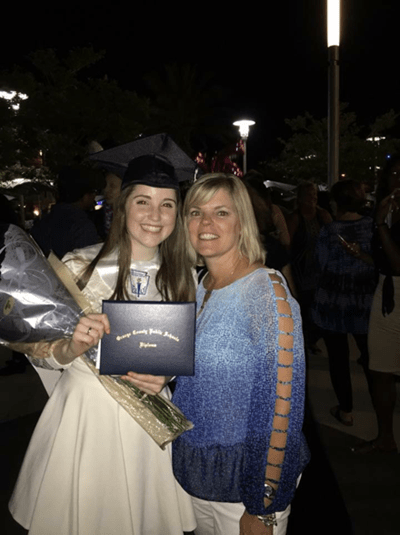 As the years went by being "NED" (No Evidence of Disease), I quickly learned that for the rest of my life, I will be different but that's okay. The FACT clinic informed me of what the chemotherapy did to my body and briefed me on what I would have to do to keep my body healthy to prevent any complications in my life later. We had honest discussions about the extra precautions I needed to take in reference to common teen behavior such as staying away from drinking and drugs because the chemo permanently decreased my heart function and I could not take any risks.
I have to have annual EKG and Echocardiograms to monitor my heart function and when I do get married and start a family, I will require more frequent monitoring during my pregnancy. Even now, 6 years after finishing treatment, if I have a question about something, I know I can reach out to the nurses in the FACT clinic and they'll always respond and answer my questions. Most importantly, I learned that cancer will not define the rest of my life. I have lived as normal of a life as anyone else and I continue to do so. Right now, I am a sophomore in college at The University of North Florida and I am majoring in Psychology to one day become a Child Life specialist. I am living the life that I fought hard for and I give all my thanks to the amazing doctors and nurses at Arnold Palmer Hospital for Children that got me here.
---
I

f your child is a pediatric cancer survivor and you are interested in dedicated and comprehensive survivorship follow up care please contact us at 321.841.8588 or to

Request an Appointment online.
.