View All Articles
What every parent needs to know about the risk of suicide in young children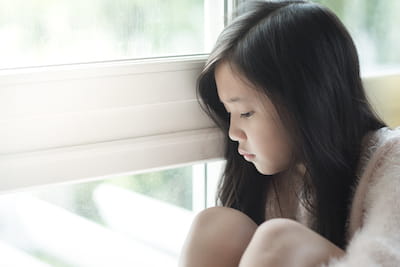 News stories including the recent incident of a child committing suicide after being bullied are becoming more frequent and point to a major problem.
At one time it was thought that young children did not kill themselves because they lacked the ability to fully understand what death was. During those years there were incorrect beliefs about children's depression as well. However, modern research shows that children do understand death, and more attempts and completions are being recorded.
Do we really know the extent of the problem?
Until recently, there was very little research on pre-teen suicide. Additionally, the research that was conducted tended to lump children ages 5 to 12 in with the adolescents. Although the number of completed suicides is lower for this age group compared to adults and teens, the numbers are somewhat misleading due to a number of factors.
● Many suicides are often reported as an "accident." This often happens because young children usually don't leave a note.
● There can be reluctance on the part of the medical community to put grieving parents through additional pain by labeling the death as a suicide.
● Self-injurious behavior resulting in death may be considered to be an accident.
Know the risk factors and triggers
It is important to listen to children, to take them seriously and be aware of these common risk factors:
● Family history of suicide, mental illness or drug abuse
● Mental illness, especially when hallucinations or depression is present
● Use of anti-depressants and other psychiatric medications
● Bullying, abuse or other painful circumstances, negative home environment
Never assume that this is "just a phase" or that "it will pass." It is important to get the child at risk to a trained professional such as a physician or licensed counselor.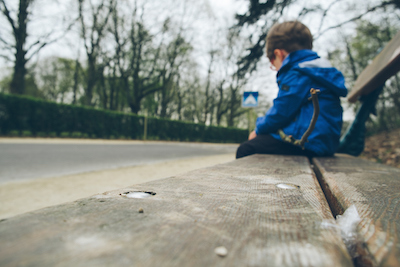 How younger kids differ from their teenage counterparts
● Younger suicide completers generally had fewer identifiable risk factors. This makes the problem harder to detect.
● Kids often see a problem as "forever." They lack the perspective that things do get fixed.
● Younger kids are more impulsive and may act out without asking for help.
● Kids haven't learned adequate coping skills.
● Kids may not have the words to express exactly how they are feeling.
● Boys have more completed suicides than girls.
● The rate of completed suicides for teen and pre-teen African American males in the past 20 years has increased.
Parents and caregivers must be aware of the reality of suicidal behavior in young children. If you recognize a concern, keep the child within your eyesight, remove dangerous objects from reach and seek help as soon as possible. A professional counselor or physician will be equipped to ask the right questions and determine exactly what sort of help the child needs.
Parents and caregivers must be aware of the reality of suicidal behavior in young children.
At Orlando Health Arnold Palmer Hospital for Children and Orlando Health Winnie Palmer Hospital for Women & Babies, we have clinicians trained to help your family through difficult circumstances such as these. Patient & Family Counseling in our Emergency Department is always available. If you believe your child may be thinking of harming themselves, seek medical help immediately.