View All Articles
Preventing childhood obesity can be as easy As 5-2-1-0!
Written by Brandon Alexander, DO
Childhood obesity has become one of the biggest preventable health issues of our time. Did you know that an estimated 1 in 3 children and teenagers are considered overweight or obese? Kids are seeing an increase in diseases like high blood pressure, Type 2 diabetes, and high cholesterol that used to be thought of as "adult problems." One statement that I find especially troubling comes from former Surgeon General, Richard Carmona. He said:
"Because of the increasing rates of obesity, unhealthy eating habits and physical inactivity, we may see the first generation that will be less healthy and have a shorter life expectancy than their parents."
Ensuring our children get a healthy diet and exercise is one of the most important things we can do to keep our kids healthy.
So where do we start?
One simple way to help start your child on the pathway to healthy living is by using the 5-2-1-0 rule. The American Academy of Pediatrics has suggested these few simple rules to help keep your child living healthy.
5
5 servings of fruits and vegetables per day.
A serving size is typically about 1 cup, or may be a small piece of fruit like an apple or orange. Providing proper amounts of fruits and vegetables will make sure your children are not only getting the nutrients that they need, but will help so they aren't filling up on non-nutritious or fatty foods.
2
No more than 2 hours of screen time per day.
This is a tough one. Screen time not only includes TV, but also includes things like video games, computers, tablets, and cell phones. Two hours may seem like a long time, but you would be surprised how much of our days can be consumed in front of a screen. Just think of how often you see someone with their nose in their cell phone. Most pediatricians will agree that children should not have a television in their rooms. This will not only help to limit screen time, but it will also help you monitor what types of shows are being watched, and can could help to prevent the development of sleeping difficulties. Instead of TV, try engaging in more active, family-centered activities like games, arts and crafts, or story time.
1
One hour of exercise per day.
A good diet won't get you too far without physical activity. This isn't just limited to just aerobic exercise (running, walking, biking, etc.), but can include things such as muscle and bone strengthening activities or balancing and stretching activities. Some days get busy and it may be hard to dedicate an hour to exercise. Try breaking it up into 10-15 minute sessions to make it a more manageable task. Need a few tips to get you started? Try these suggestions for some fun and easy ways to get active at
choosemyplate.gov
.
0
Almost zero sugary beverages and sweets.
Snacks do not have to be sweets. Try to replace things like cookies and candies with things like low-fat yogurt or fruits and vegetables. Be a role model for good eating. It's going to be hard for your kids to make changes if they see you eating sweets or if they are readily available in the home. Just think "Out of sight, out of mind." Try making a clean sweep of the house and replace those bad for you foods with healthier options. Make healthy eating a goal for the whole family and support each other along the way.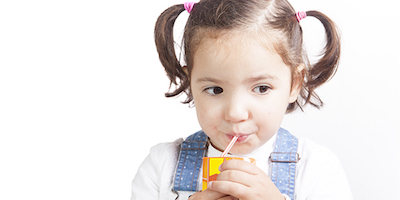 Don't forget, one of the biggest sources of sugar in children's diets tends to be from juices. We all know that soda is not good for you, but many of those fruit juices are also unhealthy. Even those labels that say 100% juice can be full of sugar and other additives. When kids fill up on juice they may not be hungry when it comes time to sit down for a meal. Check the labels carefully to make sure the right things are being put in your children's drinks.
It is more difficult than you think.
You aren't kidding! Healthy living can be tough. There are a lot of factors working against you. A big one can be cost. Healthy foods seem to be some of the most expensive at the grocery store. Nowadays you can get 10 bags of Ramen noodles for the price of a piece of fruit. There are different ways to try and reduce costs. Pay attention to the sale ads. Many times certain grocery stores will have weekly specials on certain produce and healthy foods. If you have the privilege of having several grocery stores nearby, try to take advantage of the different sales to increase your variety. Here are a few easy tips to try and eat healthy on a budget:
choosemyplate.gov
.
Technology can be our friend and our enemy. A lot of sugary snacks and not-so-healthy food products are going to be advertised during your child's favorite shows or even on your child's favorite web sites. If Tony the Tiger says that his cereal is "Grrrrreeaatt!" then that is what I am going to ask for in the store. Fortunately, when we limit our screen time to 2 hours per day, we also limit the amount of advertisements that are thrown at us. Take time to talk with your child about healthy foods, and make grocery shopping both healthy and fun. Technology can also be used to your advantage. has an entire section of fun computer games, videos, and songs that are just for kids that help to teach the importance healthy eating.
So just remember 5-2-1-0, and start your family on the road to healthy living today!