View All Articles
Keeping Kids Safe During Halloween
The American Academy of Pediatrics wants to help you keep your kids safe, healthy and happy this Halloween with some easy-to-follow helpful tips.
Costumes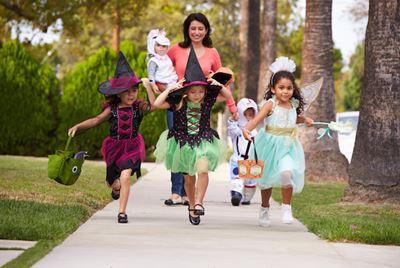 For kids, picking out a costume if often the best part of Halloween. They plan for months, so you want to make sure they are both safe and comfortable on the big day. Make sure the costume is easy to see in the dark as many trick-or-treaters are out past sun down. Adding a piece of reflective tape can help. A proper fit of a costume is also essential, make sure it is short enough to prevent tripping, hats and wigs don't cover the eyes, shoes are comfortable and everything is flame resistant.
Carving
Pumpkin safety is also important. If your young children want to help with this task, have them draw a face on the pumpkin and you can carve it. Lighting a pumpkin with a candle can also cause safety concerns, so it is recommended that you use a flashlight or glow stick to prevent any injuries. If you do use a candle, votives are safer and the pumpkin should be placed on a sturdy table away from any flammable objects.
And…Candy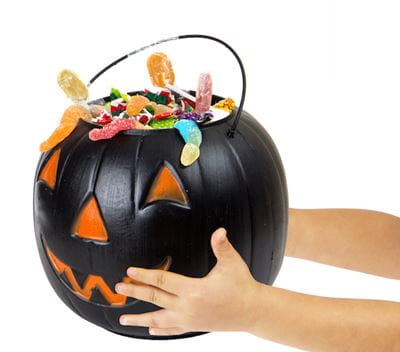 All the planning and preparation comes down to one thing – Trick or Treat! Small children should always be accompanied by a parent or responsible adult and older children going alone should always know the proper route and when they are expected home. Visiting only homes with the porch light on, staying with a group and carrying a cell phone will also help ensure your child stays safe.
For more helpful tips, visit healthychildren.org.