View All Articles
Is Co-Sleeping Or Bed-Sharing Safe For Your Newborn?
So, you have a new baby on the way and are trying to decide where they will sleep. One friend says that in her home country, infants routinely sleep in their mothers' beds. Another friend is sure that's dangerous. And yet another insists that having a separate nurse is the only way to guarantee sleep for you or your partner. Who's right, who's wrong and what's best for your baby?
First, not all co-sleeping is the same. Both bed-sharing and room-sharing are considered co-sleeping, but these are very different practices. Bed-sharing is when parents and their infant sleep in the same bed. Room-sharing is when parents set up a bassinet or crib near their bed. For parents who want to maintain close contact with their babies while sleeping, room-sharing without bed-sharing is advocated by the American Academy of Pediatrics.
Why is this? While bed-sharing may have some benefits such as making it easier for the baby to breastfeed and fall asleep, there are dangers. In the United States, approximately 3,500 infants die from sleep-related accidents each year. For babies three months and younger, strangulation, suffocation and Sudden Infant Death Syndrome (SIDS) as a result of bed-sharing are the most common causes of death.
How to Safely Room-Share
Ideally, babies should share a room with their parents for the first year of life — just never the same bed. The first six months are particularly important. Having the crib close at hand helps parents monitor the baby and reduces the risk of SIDS by up to 50 percent, according to the pediatrics association. Here are a few precautions to consider:
Infants should be placed on firm sleep surfaces, one that has no extra blankets, pillows or stuffed toys. The crib should only have a fitted sheet.

Infants should be placed on their backs to sleep, never their sides or face down.

If needed, parents can bring the baby to their bed to feed or soothe. But place them back into the crib as soon as they are ready to sleep.

Infants should never be left to sleep on sofas, armchairs or in sitting devices.

Soft bedding remains a risk for infants older than four months.
New parents also may be wondering about bedside or in-bed sleepers that create a crib-like environment in the bed, or attached to it. Unfortunately, not enough research has been done about these products and the risk of SIDS. To be on the safe side, go with the traditional crib or bassinet.
Which Sleep Situations Pose the Greatest Risks?
Avoid the following situations, especially for babies under four months of age or preterm:
A baby sleeping between two parents

Bed-sharing with other children

Bed-sharing with pillows or bed covers

A baby sleeping on a couch alone or with a parent

Parents/caregivers who are extremely tired

Parents/caregivers who are smokers

A parent or caregiver who has recently used alcohol or drugs (making it more difficult to wake up)
Aside from the potential health risks for the baby, there are other reasons to avoid bed sharing. First among them is the fact that it often prevents parents from getting a decent night's sleep at a time when they desperately need it. The practice also teaches your child bad sleeping habits – bed-sharing babies may have trouble taking naps or being put to bed early, since they've been trained to associate sleep with being close to a parent.
More Tips for Creating a Healthy Sleep Environment
Whether you decide to set up a crib in your room or in a separate nursery, here are a few things to avoid doing:
Don't cover your child's head while sleeping.

Don't put pillows, comforters, quilts and other soft or plush items on the bed.

Don't place cribs near draperies or blinds where your child could get caught in and strangled by cords.

Don't fall asleep with the baby on your chest.

Don't sleep on couches, recliners or rockers with a baby.
Remember, whenever you have questions or concerns about your baby's sleep environment, you can discuss it with your pediatrician.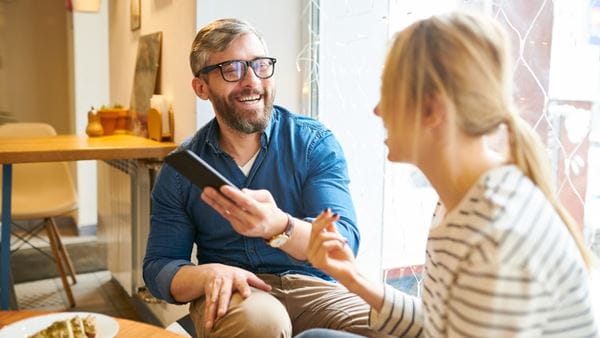 Choose to Stay in Touch
Sign up to receive the latest health news and trends, wellness & prevention tips, and much more from Orlando Health.
Sign Up