View All Articles
Inhaled flu vaccine isn't recommended this year: Find out why
During each year, there are consistently two types of drama that you can count on: middle school girl drama and flu shot drama.
Each fall a new crop of sixth grade girls starts school unaware of this thing called middle school girl drama. For all those rising sixth graders who have not been adequately warned, please listen carefully: Your best friend from elementary school will become possessed by hormones. She will ignore you, lie about you, ruin your reputation and (you'll think) your life. Please trust me on this one. As a father of nine, I've lived this one. A lot.
Now with that out of the way lets focus on the other major form of predictable drama- flu shot drama.
Every year there is a controversy surrounding flu vaccines. The experts and the manufacturers leave us doctors to explain these problems to our patients.
In recent years, we have had to explain:
Manufacturers did not make enough flu vaccines.
Some vaccines are preservative-free, even though there are no problems with the preservative.
Some flu vaccines will protect against three flu strains while others will protect against four flu stains.
The vaccine took longer to make than usual.
Experts did not predict that swine flu would be around this year.
We are having to import vaccines from other countries.
Every year there is some controversy that creates drama. This year is no exception.
This year there will be no FluMist
Yes, the painless nasal spray beloved by eight-year-olds everywhere is no longer being recommended.
This summer the Center for Disease Control Committee on Immunization Practices made the recommendation that FluMist not be used this year. This vote came after data showed that FluMist demonstrated poor protection against the flu in the last three flu seasons. While it did seem that FluMist protected against some influenza strains, it did not protect well against the major circulating strains.
During the 2014-15 flu season, the H3N2 strain caused most cases of illness while H1N1 (swine flu) was the predominate strain in both 2013-14 and 2015-16. With these strains, FluMist was clearly inferior. Children who received FluMist were almost four times more likely to get the flu than those who received the flu shot. Strangely, this vaccine worked better during research trials and its first few years of licensure. While there are lots of theories, no one is sure why FluMist has failed.
So for this flu season- Would you like a flu shot or a flu shot?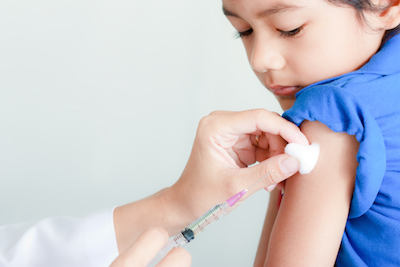 This season's quadrivalent flu shots will protect against two influenza A strains and two influenza B strains. The flu shot is an inactivated vaccine and approved for children 6 months of age and older. It is safe for children with asthma, pregnant women and close contacts of immunosuppressed individuals. Side effects include soreness, pain and tenderness at the injection site, and low grade fever. Children younger than three years old get a lesser "half-dose" (0.25 ml verses 0.5 ml for people 3 years old and up).
It takes two weeks after vaccination for the body's immune response to fully respond and for you to be protected. Vaccinate early to get the most benefit. The Centers for Disease Control and Prevention recommends that people get a flu vaccine by the end of October.
---
Do you need to find a physician?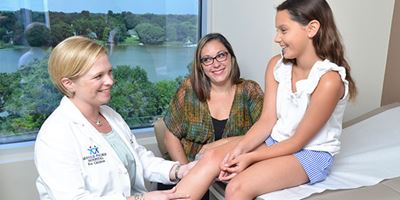 Arnold Palmer Hospital for Children, at Orlando Health, has been providing compassionate care to the children, teenagers and young adults of Central Florida for more than 25 years. Led by dedicated doctors, specialists and caregivers, Arnold Palmer Hospital offers a wide range of advanced pediatric services in an environment built just for kids.