View All Articles
How to prepare for a hurricane if you have a child with a chronic illness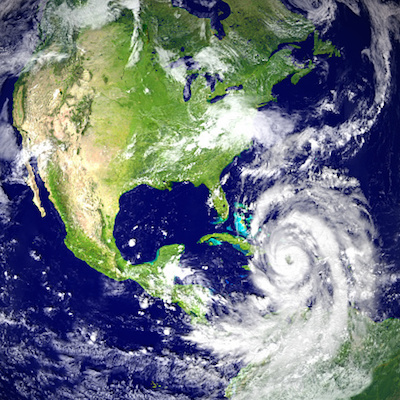 Hurricane season is officially upon us, and forecasters predict the 2017 hurricane season to be more active than average. The 2016 hurricane season was the most active since 2012, with 15 named storms, including four major hurricanes (one of which made landfall on the Florida coastline), and 2017 is predicted to be similar, with experts expecting anywhere from 11 to 17 named storms with two to four of these becoming major hurricanes.
If you experienced any of the previous hurricanes as they made landfall in Florida, this prediction likely gives you pause, and for good reason. Tropical storms and hurricanes wreak havoc on our everyday lives, and these quickly become critical situations when we have a family member with serious medical needs.
Here we'll talk about some basic things you should do for your family to prepare for severe weather. We'll also go a step further and talk about how to care for your child's individual medical needs in the face of hurricane or tropical storm.
Basic hurricane preparedness
Here are some recommendations to consider from the National Hurricane Center and the Federal Emergency Management Agency (FEMA):
- Know where you'll go if evacuation is ordered. Seek information from local emergency management agencies for information on evacuation routes. See local resources for Orange and Seminole counties here or search online for your county's emergency management office.
- Assemble a disaster supply kit including flashlights, batteries, first aid supplies, and critical documents that you will need to take with you in case of evacuation. If you are not in an evacuation area, keep these supplies at home along with nonperishable food items and water, enough for several days' supply.
- Fill your car's gas tank and visit the ATM for cash before these places become overwhelmed with long lines.
- If you take prescription medication, be sure you have a week's supply of medications on hand. If you don't, head to the pharmacy in advance to obtain an emergency supply. Your pharmacist may need to contact your doctor, so don't wait until the storm is bearing down on your area to take this step.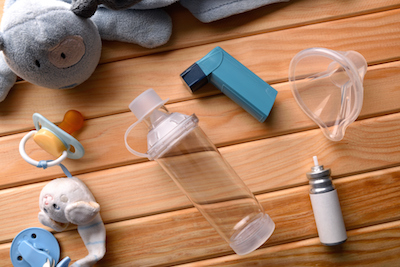 - Check with your local emergency management agency to sign up for text or email alerts to stay up to date with current recommendations for your area. You can search online for your city or county name along with the word "alerts."
- Visit ready.gov/hurricane for information about what you can do to secure your home.
Hurricane preparedness for families with serious medical needs
If you have a child or family member with a chronic illness requiring specialized medical services, a hurricane can be an especially trying time. Here are some things to consider in these unique circumstances:
- Prior to hurricane season, talk to your child's doctor about what is best for your child in the event of a weather emergency. Some children's needs will require them to stay at the hospital if local travel will be affected and their access to the hospital could be limited. This may include those who require dialysis, parenteral infusions, chemotherapy or receive home health care.
- Determine how you are to reach your child's doctors or specialists in the event that their offices are closed for emergencies. Will there be a staff member on call? How should you reach them if needed or should you go directly to the emergency room instead?
- Create a paper copy of all significant contact information. This includes family and emergency contacts as well as medical providers, pharmacies, hospitals and other healthcare services you may need. Don't rely on internet or electronics to provide these during or after the storm, as electricity and internet service may be compromised. Cell phone service could be interrupted or cell phone batteries may be drained and unable to be recharged.
- Create from your records or request a list from your pharmacy of all of your child's current medications including drug name, strength, dose, frequency and for what indication it is used.
- Be sure you have a copy of your health insurance card or other healthcare coverage information as well as personal identification.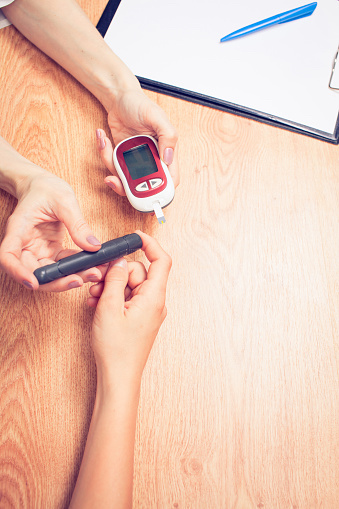 - Be sure you have at a minimum a week's supply of prescription and over-the-counter medication on hand as well as any medical supplies your child may need. If you are in need of prescription medication, head to your pharmacy and ask for an emergency supply. Don't forget to stock up on things like syringes, catheters, feeding tube or ostomy supplies, cannulas, wipes, tubing, oxygen, glucose meters, test strips, insulin- anything you may need for your child during the time in which your travel will be restricted.
- If you are ordered to evacuate, plan which medical devices you will need to take with you. Are these things you're able to pack and move yourself? Do you have a place to go where these items can be used? Do you know how to reassemble them for use in a different location?
- For medical devices that operate on a battery, be sure all batteries are fully charged at all times. If your child is dependent on oxygen, you may be able to procure an extra oxygen tank from your healthcare provider if needed.
- If you're not planning to evacuate, consider which medical devices your child needs that are dependent on electricity. Make a plan for continuing to provide care in your home if electricity does go out.
- Many emergency management agencies will assist those requiring specialized medical services at home during a storm. They may be able to provide a generator for electricity or a medical refrigerator for storing medications and help you with medical deliveries for healthcare needs at home. Contact your local emergency management office (see links above if you're in the Central Florida area) or you can visit your local fire department for assistance accessing the help you need.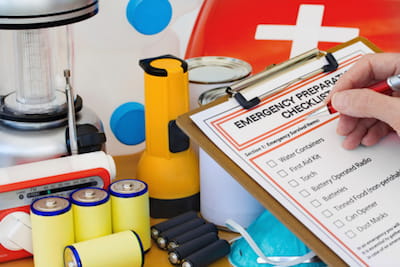 - With the potential of a prolonged power outage, you can also contact the power company who services your home. Explain your child's special medical needs and ask what services they have available to accommodate them. Many companies have portable chargers for purchase that can be used in case of a prolonged outage.
- If your child has a medical alert tag or bracelet for their condition, have them wear it in case of emergency.
- If you are ordered to evacuate and you're in need of a place to stay, contact your local emergency management office for access to a medical shelter. Label all medications and medical devices with your name and contact info. Request appropriate transportation from emergency personnel if needed.
Keep in mind that the best time to prepare for a hurricane is before a hurricane comes. Don't wait until 24 to 48 hours before a storm is due to hit to begin making preparations, as there will be long lines, limited supplies and difficulty in contacting the agencies whose help you'll need.
Be ready for the worst, but hope for the best.