View All Articles
Get to Know Dr Xiomara Santos
It's not very often that we have time to get to know the doctors who take care of us. They're busy, and we're focused on whatever issue has brought us to them as a patient. But sometimes it's helpful to be reminded that the doctors who take care of us are people just like us, and it's fun to get to know them on a more personal level.
Take a moment to meet one of the newest physicians to join the Pediatric and Adolescent Gynecology practice here at Arnold Palmer Hospital for Children, Dr. Xiomara Santos.
Where did you grow up?
I was born in San Juan, Puerto Rico. I lived in Puerto Rico until I completed medical school. I moved to Houston, Texas when I was 26 years old to complete my residency training, and I stayed there until moving to Orlando in 2015.
After practicing in Houston for 10 years, I wanted to explore other cities. I heard Orlando Health was looking for a provider in my subspecialty; I came to visit, and it was a great fit for me.
Do you have any pets?
I have a cat, Pablo; he's 8 years old.
When did you first decide that you wanted to become a doctor?
Since I was around eight years old or younger I already knew I wanted to be a doctor. It's difficult to put into words why I felt that way, but I knew I wanted to help people and I was fascinated by science so medicine became my goal. When I was younger I used to pretend my Cabbage Patch Kid was my patient.
How did you become interested in pediatric and adolescent gynecology?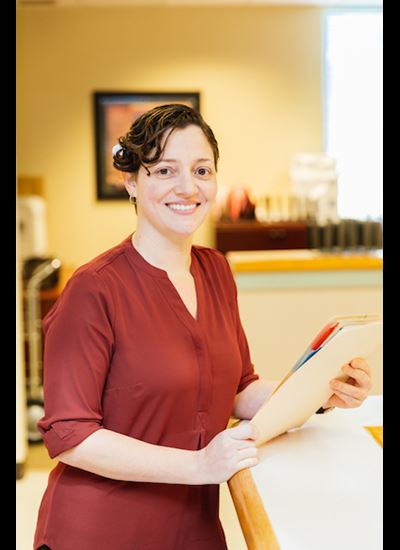 During my obstetrics and gynecology residency, I was exposed to the field of pediatric and adolescent gynecology. I really liked the young patient population and the conditions typically seen in that age group, which is different than in adult population. I felt there was a need to have more providers specializing in it since the needs of children and adolescents are different than in adult women.
What is the best part of your job?
The best part is helping patients and making a difference. I enjoy when a patient comes in for follow-up after her treatment (whether she was treated with medication or had a surgical procedure) and she is happy with the results.
What is your dream vacation?
I dream of visiting New Zealand.
Do you have any hobbies or favorite things to do when not working?
I like to play tennis, go to the beach or do anything outdoors. Also, I like going to the movies.
What is one thing that might surprise most people about you?
I don't eat spicy food.
What's your favorite TV show?
Modern Family
Tell us a little bit about your job.
I practice pediatric and adolescent gynecology. We see young girls from newborn to age 18, and we take care of any gynecological concerns, including things like vulvovaginal concerns (vaginal discharge, etc), abnormal vaginal bleeding, abnormal menses (heavy, irregular, painful), ovarian cysts, contraception (including insertion of implant and intrauterine device), abnormal pubertal development, sexually transmitted diseases (testing and treatment), polycystic ovarian syndrome, endometriosis and müllerian anomalies.
I also perform surgeries such as laparoscopy for endometriosis and ovarian masses, vaginal procedures for hymenal abnormalities and vaginal septum among others.
What makes your practice unique?
We are unique in that we are the only gynecology practice in Central Florida (and probably the state) that is fully dedicated to pediatric and adolescent patients.
---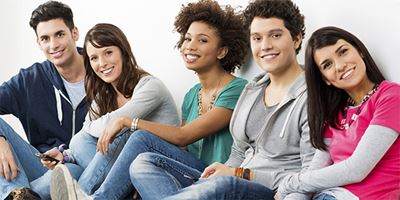 Enjoy comprehensive service and award-winning healthcare. Submit an appointment request today, and we will follow up with you to confirm a time that works for you and your family.