View All Articles
Get to know Dr. Patricia Wheeler, pediatric geneticist at Arnold Palmer Hospital
You could say that a pediatric geneticist is a modern-day Sherlock Holmes, working to solve the mystery of a child's medical condition. Geneticists work with families to help determine whether a child's illness could be caused by a change in a child's DNA, the hereditary material that carries a person's genetic information. Accompanied by a team of professionals, a geneticist also helps figure out whether this disorder is likely to be passed on to future generations and helps patients and families seek the best care for their condition. Some common inherited disorders that geneticists diagnose include autism, neurofibromatosis, Down syndrome, sickle cell disease and many more.
We sat down with one of our newest additions to the Division of Genetics at Arnold Palmer Hospital, Patricia Wheeler, M.D. to get to know her a little better.
Here's what she had to say:
Where did you grow up?
All over. Early in life I lived in Florida and California but eventually settled in Indiana when I was 10. I moved down here 13 years ago to get away from winter weather.
How did you become interested in your area of practice?
Genetics is fascinating because there is always something new to learn about.
What is the best part of your job?
The patients!
Do you have any hobbies or favorite things to do when not working?
I do aikido which is a martial art. I also like to read, bike and bake.
What is one thing that might surprise most people about you?
That I have black belts in several martial arts.
What exactly do you do?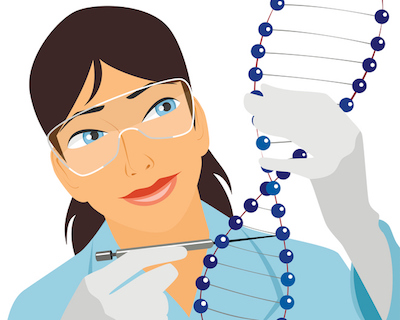 We see patients with possible genetic disorders, developmental delay, birth defects and unusual features. Our job is to evaluate these individuals to see if we can determine why they have the issues they have. We order testing that can help confirm a diagnosis. We counsel the individual and family about what it means to have a particular disorder, and we discuss the likelihood that this disorder may be present in other family members currently or in the future.
In what ways is your practice unique?
We have a comprehensive approach to patient care with physicians, genetic counselors, social work, metabolic dietitians and genetic nurses working together to give the patient and family the best care possible.
What do you hope for the field of genetics in the future?
That we will continue to better understand the human genome and find explanations for all human disease.
---
To make an appointment with Dr. Patricia Wheeler, visit Arnold Palmer Hospital online to find more information and schedule an appointment.