View All Articles
Child Life Offers Play, Preparation and Education
Child life at Arnold Palmer Medical Center (APMC) is made up of a team of professionally Certified Child Life Specialists and child life assistants who strive to mitigate the fear and mystery of a healthcare experience for children, teens, and families. They focus on building therapeutic relationships and providing supportive interactions for the purpose of helping these young patients and their siblings understand and cope with hospitalization and medical treatment.
What is Child Life?
The foundational principles of child life can be traced back to the 1920's. Throughout the last several decades, evidence has grown showing the benefits of child life's involvement and that the care provided by a child life specialist contributes to reducing stress and anxiety for patients and parents. This ultimately lends to quality outcomes, increased patient/family satisfaction and contained costs for a hospital. Whether these services are provided during a short hospital stay, an extended stay, or a quick visit to our Emergency Department, they are important in creating a better overall experience that can lay the foundation for improved compliance during future healthcare encounters.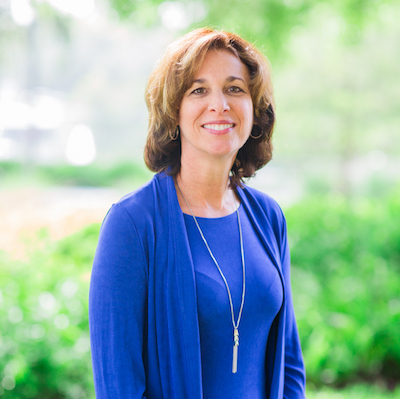 "Kids deserve to be kids no matter what their situation, and our staff works hard to make their experiences in the hospital as normal as possible through various interventions that include play, preparation and education," said Sheri Mosely (pictured above, right), Manager for Children's and Women's Services and Community Engagement at APMC. "Play is particularly important because it's how kids learn about and process the world around them. We want to be there to help the kids do something if they can, not to do it for them. This way they can experience mastery, increased self-esteem and normal growth and development opportunities."
Helping Children Cope
A typical day for a child life specialist starts after arriving at the hospital, usually around 8 a.m. Assigned to serve a specific patient population, the specialist meets with the nurses working on that unit to get an up-to-date report on the patient, including: the child's medical status, information on their family, procedures taking place and any complications experienced during the night. Taking the learnings from this meeting, the child life specialist is then able to create a plan for the day, assess their priorities and determine which patients need the most attention.
The child life team also coordinates a wide-range of events for children who are at APMC for inpatient or outpatient care, like a summer bar-b-que, visits from the Orlando City Soccer Club, yoga classes and pet therapy, to name a few. These activities help to improve the patient and family experience by offering something that's fun, engaging and a break from their medical routine.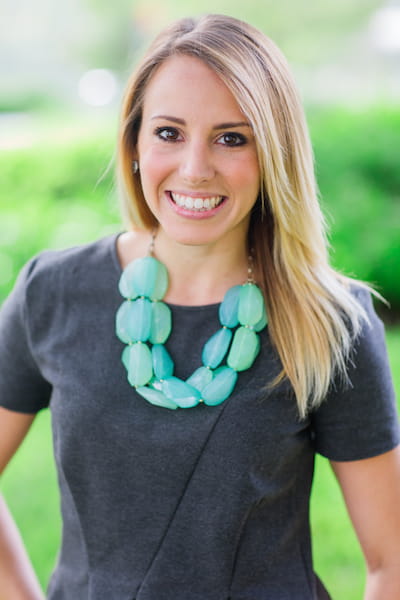 "My favorite part of the job is when a patient is encouraged to attend an event that they don't think would interest them, but they show up anyway. More often than not, we see that after a few minutes they don't want to leave," said Events Coordinator, Amanda Harris (pictured above, left). "It is so rewarding to see them having fun and being kids despite their current situations."
A Need for More
In addition to child life specialists and assistants, APMC also has an Events Coordinator, various Healing Arts staff, volunteer staff, and a Music Therapy team that includes board-certified Music Therapists. But there is still a need for more – which could help them expand to add a teacher, and also extend their reach to assist children and teens in more of the outpatient settings and with children of adult patients being cared for at other Orlando Health hospitals.
"I have seen a lot of change and forward momentum in the child life profession over the years, which has helped us grow and evolve services at APMC. The public is becoming more aware about what a child life specialist is and does, and for the healthcare staff, we have become a fully integrated member of that clinical team." - Sheri Mosely.
A Brief History of Child Life at Orlando Health Arnold Palmer Hospital for Children
1920s: The foundation of child life work began when nursing and physician advocates started communicating with children through play.
1960s: Emma Plank, the founder of the child life profession, established a professional framework for child life. The official title of 'child life specialist' was born.
1977: Child life began at Orlando Health Orlando Regional Medical Center, when pediatrics was housed on one floor.
1989: The child life team transitioned to Orlando Health Arnold Palmer Hospital for Children when it opened in 1989
2000s: Child life staffing for the Emergency Department was added.
2006: Orlando Health Winnie Palmer Hospital for Women & Babies opens its doors and the child life team increases in size to provide expanded coverage.
2017: Child life at APMC now falls under the umbrella of the Department of Children's and Women's Services and Community Engagement, alongside Music Therapy, Volunteer Services, Patient Academics and Healing Arts.
---
To learn more about Child Life and the Department of Children's and Women's Services and Community Engagement, alongside Music Therapy, Volunteer Services, Patient Academics and Healing Arts, visit us online.
Helping Your Son Navigate Puberty
Does My Child Need a Support Group?