View All Articles
5 Fast FACTs about Childhood and Adolescent Cancer Survivors
Helping your child beat cancer to enjoy the best possible quality of life is our goal at the Haley Center for Children's Cancer and Blood Disorders at Arnold Palmer Hospital. For pediatric cancer survivors who are two years or more off therapy, our Follow-up After Cancer Treatment (FACT) Program provides support and care to meet the healthcare needs of a young cancer survivor.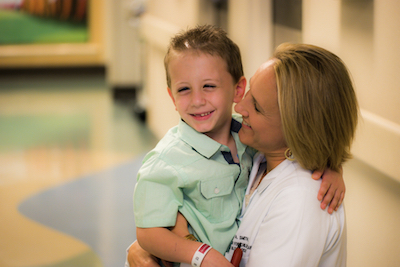 Since 1993 our FACT Program has provided education and comprehensive care to patients who are learning to navigate life after childhood cancer. I am the Nurse Practitioner for our program, and I am solely dedicated to this special patient population. Since September is Childhood Cancer Awareness Month, now is a great time to bring awareness to the unique needs of childhood and adolescent cancer survivors.
1. Thanks to advances in cancer treatments, including chemotherapy, radiation and surgical techniques, there is a growing population of long-term cancer survivors.
There were an estimated 380,000 survivors of childhood and adolescent cancer in the United States as of 2010, and that number is expected to exceed 500,000 by the year 2020.
2. While advances in treatment are increasing survival rates, many of these survivors will suffer late effects related to their cancer treatment.
60% of childhood cancer survivors suffer from late effects of treatment such as heart failure, infertility and secondary cancers.
3. Learning about late effects of childhood cancer treatment has impacted how physicians treat children newly diagnosed with cancer.
When a child is part of a clinical trial, we are not only studying how to cure the disease but also what the impact of that treatment is. This helps physicians and researchers identify the delicate balance of the most effective treatment with the best long term outcomes and thus a reduction in late effects.
4. Pediatric and adolescent cancer survivors are at risk for psychosocial and insurance-related issues after cancer treatment.
Cancer survivors are at high risk for psychosocial issues such as social withdrawal, educational problems, and under-employment. As an adult they may experience limitations in healthcare and insurance access. It is important for them to plan for transitions in health insurance coverage that occur with college graduation, aging out of parental coverage or job changes.
5. Survivors need regular oncology follow-up after finishing treatment to screen for recurrence of cancer as well as early detection and intervention of late effects of treatment.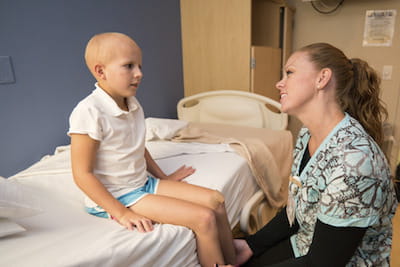 Arnold Palmer Hospital's Haley Center for Pediatric Cancer and Blood Disorders is home to the only survivorship clinic in Central Florida dedicated to childhood and adolescent cancer survivors. The Follow up After Cancer Treatment (FACT) program provides education and care to patients who are learning to navigate life after childhood cancer. We see children, adolescent and young adult survivors who have received treatment at Arnold Palmer Hospital or who are transferring their care from another provider.

---
If your child is a pediatric cancer survivor and you are interested in dedicated and comprehensive survivorship follow up care please contact us at 321.841.8588 or to Request an Appointment online.