View All Articles
Stitches of love: how a community of volunteers cares for children in the hospital
Four years ago Georgy Cartwright, along with several other ladies, created their very own knitting, crocheting and sewing group which they named, "Stitches of Love." Most of the members migrated to Florida and were looking to make new friends and put their skills to use. Now, every month they make a special trip to Arnold Palmer Medical Center to donate their handmade items.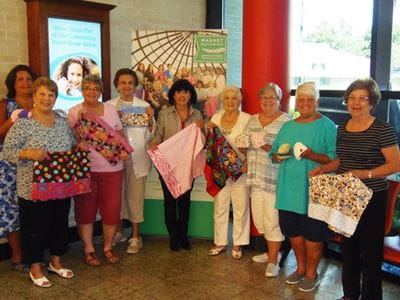 On Fridays in the community clubhouse of their neighborhood, the ladies spend time creating the handmade items and teaching others who want to learn their skills. They love to teach and welcome first-timers. One of their members who they call Mary "Zoom Zoom" used to own a bridal shop and certainly knows how to work a sewing machine. Being around good people and caring for each other is very important to them. They have their group meetings down to a "tea," literally with tea time and a bell.
They consider themselves very resourceful when it comes to buying fabric and yarn. They always search out the best deals, use coupons when they can and try to keep the prices low. The group is very creative in their community and hosts bake sales twice a year to raise money to buy materials for the items they donate to Arnold Palmer Medical Center.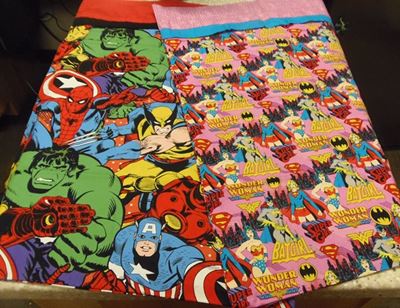 In 2015, Arnold Palmer Medical Center Volunteer Services received nearly 25,000 knitted or crocheted items and 9,300 sewn items. The group Stitches of Love is just one of many that donate their items to Arnold Palmer Medical Center. We have over 300 volunteers who graciously make baby hats, blankets, quilts, me dolls, fleece blankets and more.
We certainly know all items are created from stitches of love and appreciate the generosity of our community.
Related Articles
Distraction can be a useful tool in helping your child cope with a difficult situation
Do your children really know better than to sext?