View All Articles
New guidelines on preventing peanut allergies: what you need to know
Forget everything you thought you knew about preventing food allergies (well, not every thing, but some of the things).
The National Institute for Allergy and Infectious Diseases (NIAID) recently updated their recommendations on how to prevent peanut allergies in children, and it may be different than the advice you heard from your doctor only a few years ago.
What's changed and why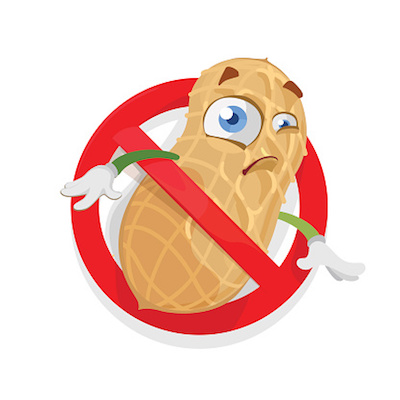 Between 1997 and 2007, the incidence of food allergies in children rose 18 percent in the United States, representing a dramatic increase in this serious, potentially fatal condition. In response, doctors and scientists along with federal agencies and patient advocacy groups set out to review all of the clinical information currently available about food allergies in order to give clear recommendations to parents and healthcare professionals based on scientific evidence. It was common medical practice at that time to advise parents to delay an infant's exposure to common food allergens (namely peanuts) in order to prevent food allergies.
As a medical community, though, we didn't want to simply guess what would prevent peanut allergies, so we did what scientists do when they want to know a definitive answer to a tough question; we tested it. In 2008, a landmark research study was begun and over the next several years would show us convincing evidence about ways to prevent peanut allergy in kids. This study offered us more information than we've ever had about the development of peanut allergies.
Delaying exposure to peanuts didn't prevent future peanut allergies.
Courtney Schmidt, PharmD
A shocking outcome
What we learned is this: delaying exposure to peanuts didn't prevent future peanut allergies. In fact, kids who are at high risk for developing a peanut allergy (those with a family history, those with egg allergy or those who suffer from severe eczema) actually were 81 percent less likely to develop the allergy if they were exposed to peanuts early in life.
When the results of this study first became available in 2015, it represented a remarkable shift in the way the healthcare community thinks about and treats children with a high risk of food allergies. If you're like me, you might initially feel a little bit frustrated that we were previously following advice that turned out to be incorrect. When I put it all in perspective, though, I see this as a huge victory for everyone.
The medical community took note of a serious illness that was increasing at a rapid rate and undertook rigorous efforts to determine the cause and ways to prevent it. The method of preventing it turned out to be the opposite of what many hypothesized, but that's why we undertake scientific research to begin with- to put aside our personal thoughts, feelings and ideas to observe what scientific proof is available in order to offer the best medical care.
In this case, the system worked, and while there is still much more we need to learn, we have definitive action steps we can take to prevent future food allergies.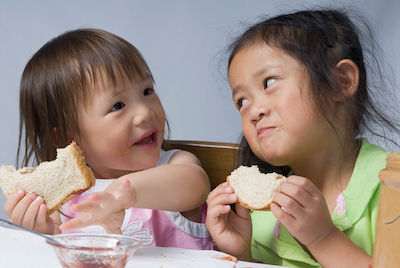 Looking forward
Based on the results of the study mentioned above and other collective evidence available, NIAID convened a panel of experts to offer concise recommendations about how parents and healthcare providers can work together to prevent peanut allergies.
These updated recommendations were released in January 2017 and are as follows:
- For infants with an egg allergy or severe eczema or both- parents and pediatricians should consider testing the child for peanut allergy prior to peanut exposure. Testing may include a blood test, skin-prick testing or an oral food challenge, and the results should then shape the decision on how and when to introduce peanut-containing foods.
Peanut-containing foods should be introduced between 4 and 6 months of age after consultation with the pediatrician and after other solid foods have been introduced. Peanut-containing foods should be appropriate for the infant's developmental stage.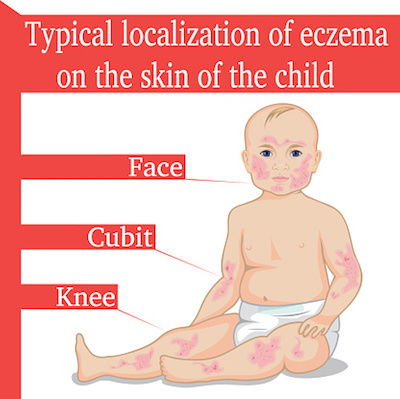 - For infants with moderate to mild eczema- parents should introduce peanut-containing foods around 6 months of age. An infant should begin eating with other solid foods first, and then start age-appropriate peanut-containing foods.
- For infants with no food allergies and no eczema- parents may introduce peanut-containing foods to the child freely, in accordance with the child's developmental stage.
If you have questions about how these updated recommendations impact the way you feed your infant or your child's specific medical needs, be sure you talk to your pediatrician. Together, you can make an informed decision about what's best for your child.