View All Articles
How post-traumatic stress disorder affects families in the NICU
Within our hospital system, we care for patients with all types of illnesses and health concerns. One of the things many people probably don't recognize, though, is that along with the treatment of physical issues, our caregivers also provide for the mental and emotional needs of our patients and their families to ensure the health and wellbeing of the whole person. Since May is Mental Health Awareness Month, we have a great opportunity to learn a little more about what mental health professionals do in our hospital and learn important information about some of the mental health issues that patients or their families may face.
Today, we'll learn from Joan Hébert MSW, ACSW, LCSW who is a Mental Health Therapist within the Department of Patient and Family Counseling at Arnold Palmer Hospital for Children and Winnie Palmer Hospital for Women & Babies. Joan specializes in providing support for families whose children are receiving care in the Neonatal Intensive Care Unit (NICU).
As a mental health therapist in the NICU, Joan works alongside families to help them learn more about their child's medical care and cope with their diagnosis. She also provides emotional support along with resources that parents will need inside and outside of the hospital. Today she'll help us understand a little more about a condition that can affect parents long after their child has been cared for in the NICU and one that most people are unfamiliar with as an effect of their child's hospitalization- Post Traumatic Stress Disorder.
Here is some of the information Joan has provided on the disorder.
What is PTSD?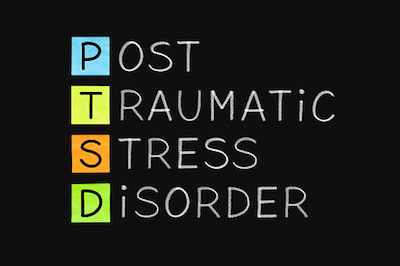 Did you know that Post Traumatic Stress Disorder (PTSD) is a problem that affects not only veterans returning from war, but also some parents who have had a baby in the NICU? While it is most frequently seen in mothers, fathers can experience it as well.
PTSD is a psychological reaction that some people have after experiencing an event that is outside the range of usual human behavior. Having a baby in the NICU is such an event. It is an anxiety disorder that may not pop up until months or even years after the event occurred. It can cause recurrent nightmares or flashbacks, or difficulty falling or staying asleep. People suffering from PTSD have emotional and physical impairments that disrupt their daily functioning, and they may experience irritability, overly negative thoughts and emotions and feelings of isolation. Often these individuals engage in hypervigilance- a state of extreme awareness of their surroundings in order to prevent or prepare for harm that may come to them, but that can cause anxiety and exhaustion.
A diagnosis of PTSD may occur if someone experiences these things for more than one month, and full diagnosis of the disorder doesn't occur until at least 6 months after the trauma. Although we don't hear much about PTSD in the context of NICU hospitalization, it can be a very normal reaction among NICU parents.
How does PTSD occur in the NICU?
When we talk about PTSD, the most common image in our minds is men and women returning from war. We know that the mental health issues are a result of the trauma they have seen and experienced, and this visual image is easy to understand. However, parents whose children have been cared for in the NICU have also sustained trauma, even if the setting doesn't look the same as a battlefield.
The admission of a baby to the NICU actually can encompass three separate traumas, and each of them has the potential to dramatically impact parents and families. Parents may experience trauma related to:
Premature delivery or unexpected diagnosis or admission to the NICU
Seeing medical procedures being done to your child, the sounds, smells and at times life threatening events you must cope with
Hearing serial or repeated bad news
PTSD is a psychological reaction that some people have after experiencing an event that is outside the range of usual human behavior.
Courtney Schmidt, PharmD
What can you do to cope with PTSD in the NICU?
While no one can really predict when PTSD will strike or who it will affect, simply being aware of the possibility and knowing where you can turn for support if it does occur can be very helpful. Here are some things that you might consider:
Prepare yourself for the initial trauma. If you know your baby will be in the NICU take a tour, have the healthcare team educate you on what to expect.
Acknowledge that being in the NICU can cause trauma and be on guard.
Connect with reliable online sources such as Graham's Foundation and Hand to Hold, both of which provide information and support services specific to NICU families.
Peer-to-peer support is available from the NICU Parent Advisory Council which is made of graduate families who had a baby in the unit. The NICU Mental Health Therapist will assist with coordination of this referral.
The Patient and Family Counseling team is available for your emotional support.
Self Care is a choice to make time to do activities that maintain your overall health which includes physically, psychologically, social and spiritual well-being. Do things that make you feel good.
---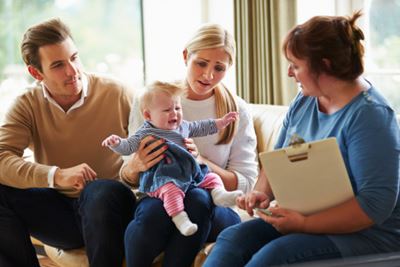 To contact the Department of Patient and Family Counseling at Arnold Palmer Hospital for Children and / or Winnie Palmer Hospital for Women & Babies, call Mary Norris at 321.841.6012 or email [email protected]