View All Articles
Four things to know about concussions in kids
Concussions happen all the time. According to the American Academy of Pediatrics, an estimated 3.8 million recreation and sports-related concussions occur in the US each year! And as brain injuries, every concussion needs to be taken seriously. Research is ongoing into the long-term effects of traumatic brain damage in both youth and adults, but in the meantime, here are some things you should you know about the injury and its implications for your child returning to school and play.
Loss of consciousness is not needed for diagnosis.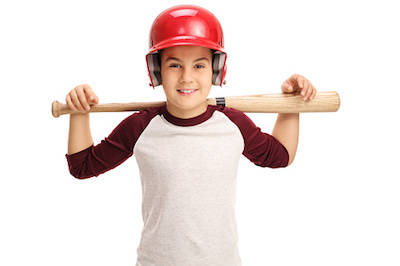 Concussion diagnosis is based on symptoms. Symptoms fall into four categories: physical, cognitive, emotional and sleep. The most common symptom is headache, but others include visual problems, fatigue, difficulty concentrating, forgetfulness, confusion, irritability, nervousness, drowsiness, and difficulty falling asleep. If your child seems to be exhibiting any of these symptoms following a collision, STOP THEM FROM PLAYING. They should be evaluated for a concussion or other brain injury by a physician.
Concussions are not seen on diagnostic imaging.
While your doctor may obtain imaging to rule out other pathologies such as blood near the brain, a normal CT or MRI does not rule out concussion.
ImPACT Testing.
ImPACT Testing is a tool which some physicians and schools pay for and utilize to better manage concussions. It is a computer test which an athlete must take before concussion to establish a baseline. This baseline is then compared post-concussion to assist physicians in managing and monitoring symptoms. Several schools in the Orange County area use this tool, and you may want to inquire about its availability, especially if your child plays high-risk sports like football.
When is it safe to play again?
The Florida High School Athletic Association (FHSAA) has a set return to play protocol that all high school athletes must successfully complete in order to return to the field. The athlete must see a physician (MD or DO) who must certify that the patient is symptom-free before return to practice. The athlete should then go through steps observed by either a certified athletic trainer or coach with sufficient training who will sign off on the form.
The protocol proceeds as follows:
Day One: light aerobic exercise
Day Two: sport-specific exercise
Day Three: non-contact practice with the team
Day Four: Full Contact Practice with the team Once the protocol is completed, the athlete must return to their physician to be certified and cleared to play. (This means a physician must be seen a minimum of two times before clearance.)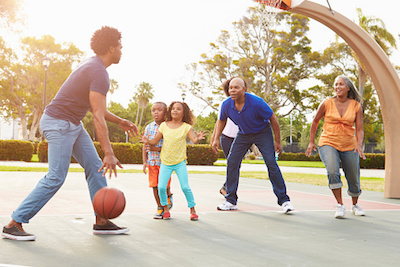 As you can see, AT A MINIMUM, your child should not play their sport for at least 5 days, and that assumes he or she is asymptomatic within one day of the injury. Each day the athlete must remain symptom free for 24 hours to move to the next step; If symptoms return, the protocol is stopped until the patient is symptom free again, at which point he/she can return to the previous step. It cannot be stressed enough that all symptoms should be reported honestly and promptly to the supervising athletic trainer or coach. Concussions correlate with increased rate of repeat concussions and other injuries, possibly due to decreased reaction times and coordination. There is also increased risk for second-impact syndrome, a condition that results from a second concussion occurring before symptoms from the previous have ceased and leads to brain swelling. This condition is estimated to be fatal in 50% of patients. If you have any questions about concussions or are concerned about symptoms that your child is experiencing, talk to your pediatrician right away.
---
Quick Scheduling with a Pediatric Sports Medicine Specialist
Enjoy comprehensive service and award-winning healthcare. Submit an appointment request today, and we will follow up with you to confirm a time that works for you and your family.