View All Articles
Choose the Right Summer Camp for Your Kids
Finding a healthy, safe and memorable summer camp can be stressful for parents and their kids.
For some young ones, it's their first time away from home or school, an anxious but exciting taste of independence. For parents, letting go can be nerve-racking, whether children are going to a day camp or overnight camp.
Fear not. Information and preparation can ease everyone's anxiety and ensure the kids have a fun summer camp experience.
Choosing a Camp
Summer camp can serve several purposes. It can give kids a chance to learn something new and challenge them to start making their own decisions. Studies show that kids who spend time away from parents do better when they finally go off to college.
And let's face it, from a practical standpoint, camps often are a necessity, giving parents the ability to keep working when school isn't in session.
Choosing a camp can be overwhelming, especially considering the multitude of choices: Day camp or overnight camp? Art camp or surf camp? Basketball camp or coding camp? Dance camp or zoo camp?
It's important to select a camp experience that best suits your child's interests and emotional readiness. Have they shown an interest in surfing or computer coding? Do they seem prepared for an overnight camp? Talk with your child and see what they feel comfortable with. Evaluate what kind of challenge they seem ready to take on.
Scrutinizing Camps
Picking the right camp experience is just the start. Now it's time for parents to check it out. That's made even more important because summer camps are not licensed by the state of Florida, but they're nevertheless taking on a huge responsibility — your child.
Word of mouth can be important. Ask your friends and your pediatrician if they know about the reputation of a camp you're considering. Phone calls and Google searches can provide lots of information.
Here are some more tips for checking out camps, and some questions you might ask:
Read online reviews of summer camps.
See if your child's camp is accredited through the American Camp Association.
Find out about the camp's health protocols. Do they require proof of immunizations and a recent physical exam? Do they have a health-care professional on site or on call?
What are the camp's protocols for children with allergies?
What kind of sanitation practices are followed, such as hand washing or frequent hand sanitizer?
What type of meals are campers being fed?
What is the ratio of children to counselors?
What are the sign-in and sign-out procedures?
Does the camp conduct a background check on employees and volunteers?
Keeping Kids Healthy at Camp
The independence kids experience when they go off to camp also means parents must learn to let go.
That's why it's important to arm your children with the information they need to stay healthy and safe, particularly if your child is attending an outdoor camp. Some tips:
Make sure they understand the importance of staying hydrated, and that if their urine isn't nearly clear, they're not drinking enough.
If your child has a food allergy, remind them of the precautions they need to take.
Show them what poison ivy and poison oak look like so they can avoid it.
Teach them how to check for ticks.
Show them how to use sunscreen and insect repellant.
If they take medication, make sure they continue that during camp.
And yes, make sure they know it's important to keep brushing their teeth.
Summer camp can be a special time for kids. Parents can help their children get the most out of the experience by choosing carefully, doing some research and arming their young ones with knowledge.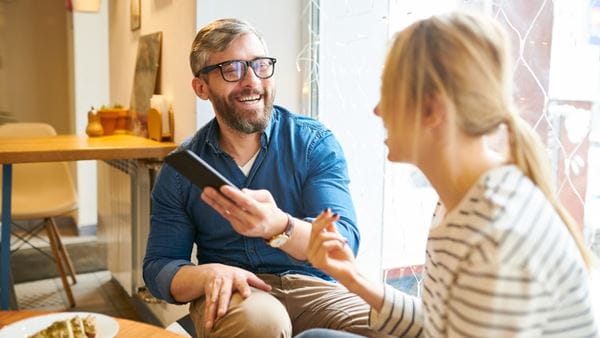 Choose to Stay in Touch
Sign up to receive the latest health news and trends, wellness & prevention tips, and much more from Orlando Health.
Sign Up