Leading the Way in Fighting Childhood Cancer
Your child is in the best hands at the Haley Center for Children's Cancer and Blood Disorders at Orlando Health Arnold Palmer Hospital for Children. As Central Florida's largest and most comprehensive pediatric hematology and oncology program, we have both the expertise and technology to fight cancer. By partnering with the leading pediatric cancer research organizations, Orlando Health Arnold Palmer is able to offer the most advanced and effective treatment options and clinical trials available. Turn to our multidisciplinary team to create a personalized treatment plan, catered to your child's unique diagnosis and need, so they can focus on being a kid.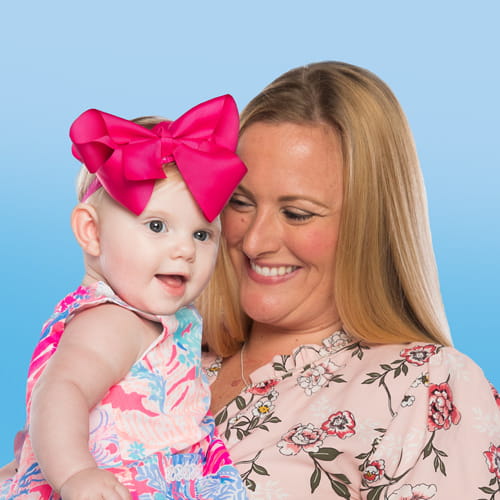 "When we were going through one of the most difficult times that a parent can ever go through, everyone at Orlando Health Arnold Palmer was just so respectful and nurturing."