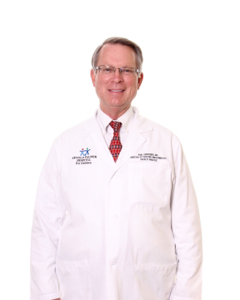 Member of Orlando Health Medical Group
Close
A

Aetna - First Health Network (South
Aetna - HMO (Select Choice)
Aetna - Managed Choice
Aetna - Open Choice PPO
Aetna - PPO
Aetna - QPOS
Aetna - Select Choice
AvMed
AvMed - HMO
AvMed - POS
AvMed - PPO

B

BC/BS - Out of State
BC/BS of Florida - Health Options
BC/BS of Florida - Network Blue
BC/BS of Florida - Preferred Patien
BC/BS of Florida - Traditional

C

Cash Pay
CEGA Group Services - International
Cigna - EPO
Cigna - HMO
Cigna - HMO Open Access
Cigna - HMO-POS
Cigna - Indemnity
Cigna - Local Plus
Cigna - Local Plus In
Cigna - Network
Cigna - Network Open Access
Cigna - Network POS
Cigna - Open Access
Cigna - Open Access Plus Plan
Cigna - POS
Cigna - POS Open Access
Cigna - PPO
Cigna - PPO Open Access
Coventry - PPO
Coventry Health Care - First Health
Coventry Health Care of Florida
Coventry National Network - PPO

D
E

Europ Assistance - International
Evolution Health Care - Prime
Evolution Health Care - Select Netw
Evolutions - Prime
Evolutions - Select

F

Federal/State Prog Tricare Standard
Federal/State Program Tricare Extra
Federal/State Program Tricare Prime
First Health - PPO
Florida Blue - Blue Choice
Florida Blue - BlueCare HMO
Florida Blue - BlueOptions
Florida Blue - BlueOptions PPO
Florida Blue - BlueSelect
Florida Blue - BlueSelect PPO
Florida Blue - Capital Health
Florida Blue - Health Options Blue
Florida Blue - myBlue
Florida Blue - Network Blue
Florida Blue - POS
Florida Blue - PPC Blue Choice
Florida Blue - PPO
Florida Blue - PPS
Florida Blue - State Employees' PPO
Florida Blue - Traditional
Florida Blue - Traditional/PPS/PHS
Florida Health Care Plans - HMO

G

Great West Healthcare - HMO
Great West Healthcare - OAP
Great West Healthcare - Open Access
Great West Healthcare - POS
Great West Healthcare - PPO
Great West Healthcare HMO Open Acc

H

Health First Health Plan Commercial
Humana
Humana - EPO
Humana - HMO Staff
Humana - POS
Humana - PPO
Humana - TRICARE South

M

MedCare International - Internation
MultiPlan - PPO
MultiPlan - PPO (PHCS)

P

Prime Health Services - Commercial
Private Healthcare Systems PHCS PPO

S
T

Tricare - Extra
Tricare - Prime
Tricare - Standard

U

UHC Neighborhood Health Plan
United Healthcare
United Healthcare - Choice
United Healthcare - Choice Plus
United Healthcare - Golden Rule
United Healthcare - HMO
United Healthcare - Options
United Healthcare - Oxford
United Healthcare - POS
United Healthcare - PPO
United Healthcare - Select
United Healthcare - Select Plus
United Healthcare - UMR

V
Specialties
Pediatric Endocrinology
Pediatrics
Academic Information
Medical Education
University of North Carolina Medical Center
Residency
University of Florida College of Medicine
Fellowship
Oklahoma Children's Hospital
Does this profile need to be updated?
If your physician or physician practice profile needs to be updated, please email [email protected] with specific details and instructions. Requested changes will be reviewed and approved by Medical Staff Services prior to publishing.
Learn about the different types of diabetes and how to properly care for your child.
Learn More