2
Doctors match your criteria
Many physicians have multiple practice locations. Please view the physician's profile for a complete list of their locations.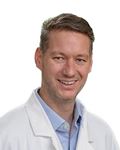 Pediatric Nephrology
View Physician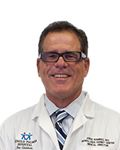 Pediatric Nephrology
View Physician
Clinical Staff
Kimberlee K. Artz, MSN, CPNPC, ARNP
Advanced Pediatric Nurse Practitioner
Shala Brown, BSN, RN
Staff Registered Nurse
Patricia Butterbaugh, ARNP, CFNP, MSN, NPC
Advanced Family Nurse Practitioner
Cheryl Keeley, ASN, RN
Nephrology Nurse
Francisca Paler, CMA, CPT
Medical Assistant
Erin Panzella, BS, CCLS, CIMI
Child Life Specialist
Michael D. Schwing, MSW, LCSW
Clinical Social Worker / Mental Health Therapist
Stacey Thomas, CMA, CPhT
Medical Assistant
Management and Office Staff
Barbara Cometti, BA, MSN, RN, CNN
Dialysis Clinical Assistant Nurse Manager
Kelly Jackson
Front Office Assistance
Amy Martinez, BSN, RN
Practice Clinical Assistant Nurse Manager
Lourdes Rosario, MHA, CPN
Nursing Operations Manager
Browse Physicians
Find a Physician
At Arnold Palmer Hospital for Children, you have access to hundreds of physicians, from specialists to primary care.